In the city that the sun never shines on, one thing is essential to know: where you can get a good hot drink. Whether you're a tea connoisseur, hot chocolate junkie or a hard-line coffee addict, Galway will always have you covered.
When the rain inevitably starts falling again, these are the top five best places in Galway, guaranteed to warm you up.
5. Cupán Tae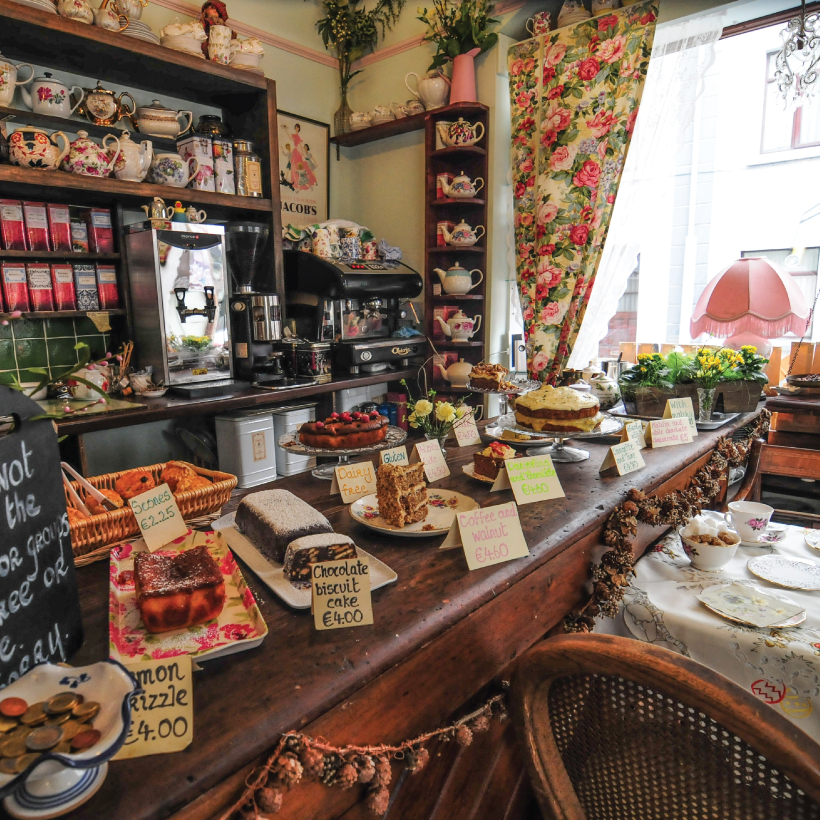 Cupán Tae is the living embodiment of Alice in Wonderland, stuffed full of floral tea cups, cake stands, and as the name suggests, a whole lot of tea – 37 different varieties in fact.
These teas range from the hometown Dreamy Creamy Galway to the more far flung Japan Genmaicha tea.
They also boast an afternoon tea that the Queen of England herself would be happy with, as well as fresh buttermilk pancakes and a veggie breakfast for the herbivores out there.
4. Urban Grind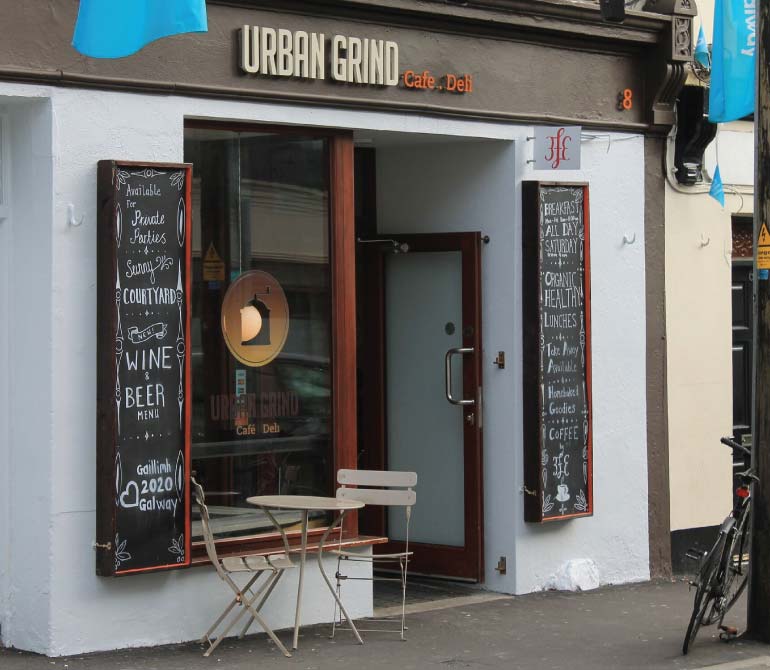 This one is the proper coffee house, the one with the deep espressos and that rich, bitter smell. Urban Grind coffee is wildly addictive, so it's a lucky thing that they also sell it in retail packs to take home.The staff are happy to chat and help pick the perfect coffee for you.
All in all, this one should definitely be on every coffee drinker's bucket list, whether they go for just a mugful, or splurge on one of the tempting meals on the lunch menu too.
3. Café Express
Café Express has three different locations in Galway, but my favorite will always be the one at 28 Shop Street. It's the perfect place to slowly sip a drink and to people-watch as everyone goes by.
Given that it doesn't close until 10pm, it's also a great place to meet your mates in the evening.
With a 3 for 6 euro offer on their huge and delicious doughnuts (think oreo and ferrero rocher doughnuts), this is the one to bring along two close friends  to and chat as the sun goes down.
2. 56 Central
Tucked away in the middle of shop street, 56 is the hidden hipster hang-out of dreams. Their walled garden is possibly the most atmospheric place in Galway to sip a drink at.
The coffee is good- but we're not going to lie, the hot chocolate is better. Ask what flavors they're doing on the day, and whatever they say, order the Nutella one.
You won't regret it.
1. The Secret Garden
If you live in Galway and you have Instagram, you one hundred percent have seen an artsy picture of someone sipping a chai latte here. Secret Garden is proud to be a wifi free zone and encourages you to crack open one of the board games from their collection.
The serve every drink you can think of, and instead of chairs, there's a platform built up with gauzy curtains and mounds of cushions to sit on. The coffee is particularly delicious, especially accompanied by some baked profiterole chocolate cake or lava cake.
If you haven't been here? Go. Go quickly.
[socialpoll id="2465336″]