Romance is in the air, but there's nothing like a little culinary delight to help it along.
Although it's almost definitely too late to book for tonight if you haven't already, don't worry – spontaneity breeds passion!
These restaurants are among the best in Galway. They may not be the cheapest, but their food is well worth the price tag.
Keep them in mind to impress that special someone on the day- or weekend- after Valentine's, or even any night of the year.
5. Kai
Kai Cafe and Restaurant in Galway's West End (on Sea Road) consistently features in the top – and most sustainable – restaurants in Ireland.
It's also a cosy, intimate setting. But with such a small space, booking in advance is essential, particularly for dinner.
Menus change daily with always-fresh, high-quality produce. With award-winning Kiwi chef Jess Murphy at the helm, you can't go wrong!
4. Ard Bia Nimmo's
Situated in an ancient stone building just adjacent to the Spanish Arch on the banks of the Corrib, Ard Bia (Nimmo's) could be one of the best locations in Galway. Luckily they have a menu and decor to match!
Consistently excellent food and drink, with the occasional upstairs event and a witty sign outside. It's hard not to love Ard Bia.
3. Kirwan's Lane
A Galway classic, go to Kirwan's Lane for fresh seafood or perfectly-grilled steak in a classy candlelit space.
For a quality romantic dinner at prices that won't give you heartburn, Kirwan's Lane can't be beat!
The restaurant is named for the winding alley where it sits in the heart of Galway's Latin Quarter.
It feels like it's been around forever. Here's to many more!
2. Il Vicolo
Although somewhat of a dark horse, Il Vicolo – recent reports of sub-standard service notwithstanding – serves up excellent Italian food and wines in an inviting stone cellar overlooking the Mill that gives Mill Bridge its name.
Plus, with €15 lunch specials, a lovely little riverside terrace, and jazz on Sundays, it remains a Galway standby for a romantic day or evening with all the trimmings.
1. Loam and Aniar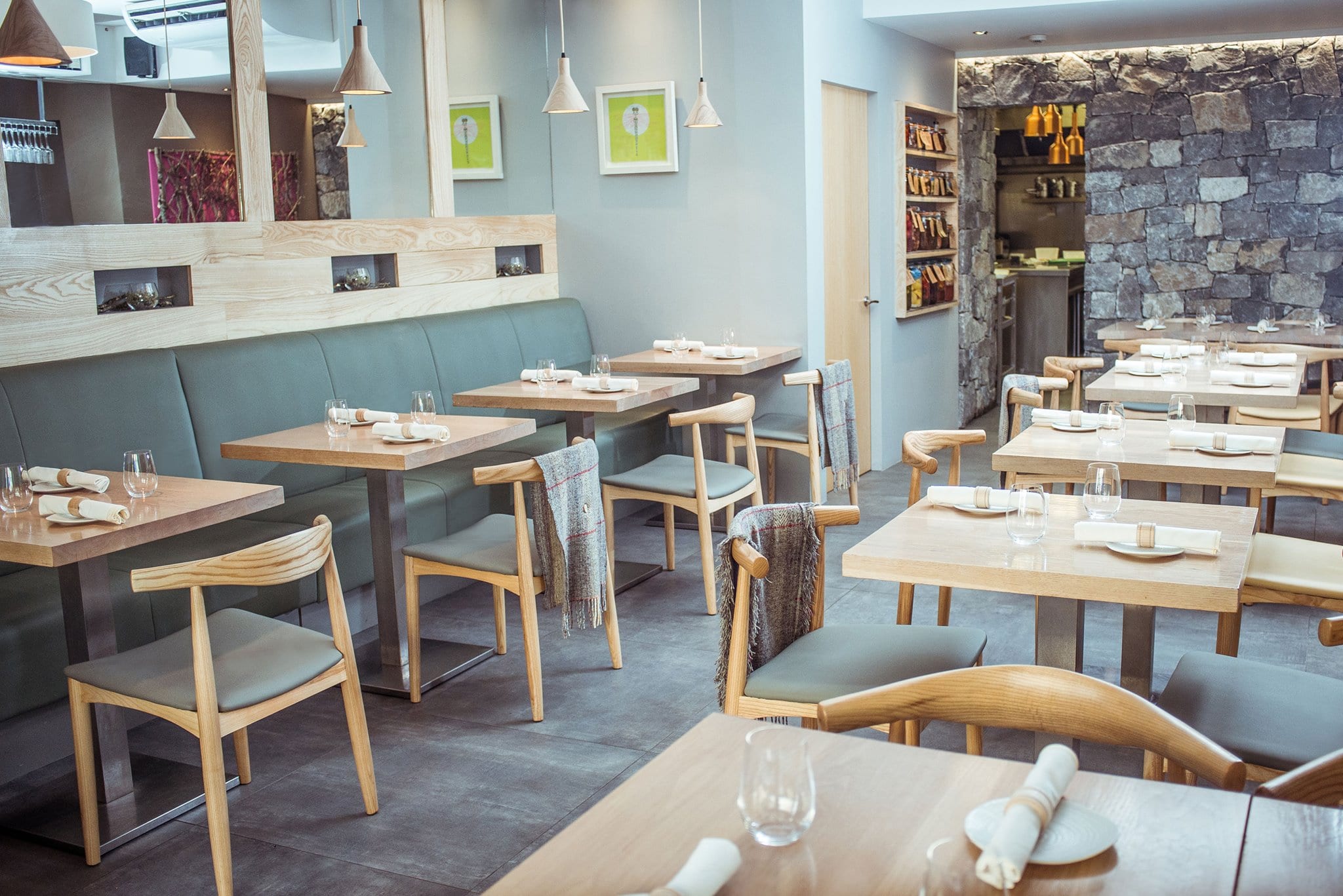 Okay, including both of Galway's Michelin-starred restaurants at the number one spot is a bit of a cheat. But there's a reason they are both here: they are both outstanding and well-deserving of the acclaim.
Chef Enda McAvoy left Aniar to start Loam in 2014, earning his own Michelin star soon afterwards. Named after a type of rich soil, Loam's menu is near-flawless.
JP McMahon's Aniar, on Lower Dominick Street, is a terroir-based restaurant that focuses on food grown in the West of Ireland's unique soil, climate, and environment.
Both are dining experiences not to be missed.
[socialpoll id="2487404″]
Have we left out your favourite romantic Galway eatery? Leave a comment and tell us what we missed!