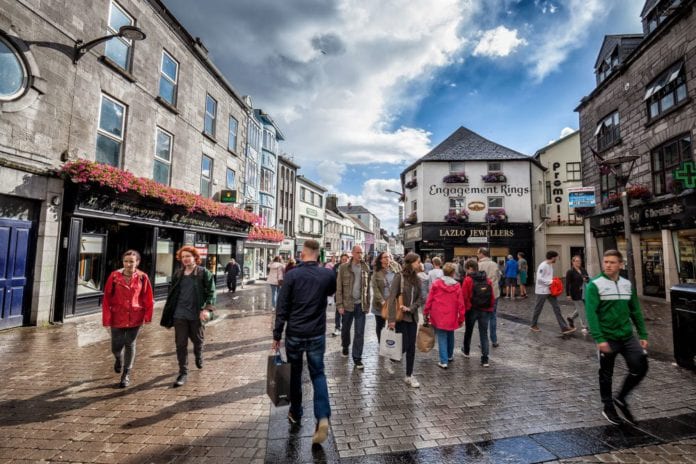 The prestigious travel magazine Condé Nast Traveler has named Galway as one of the top ten holiday destinations in the world in 2020.
Galway has gone from strength to strength with its tourist offerings in recent years, with the world sitting up and taking notice of the endless growth of the arts, culture, and a food renaissance that make it such a great place for a holiday.
Galway takes its place proudly on Conde Nast's list of places that world travelers simply must visit alongside the the romance and lights of Paris, the blend of past and future in Kyoto, and the rugged wilderness of Kangaroo Island in Australia.
The travel magazine highlights the incredible cultural offerings that Galway has on offer, in particular the European Capital of Culture next year, mentioning the glut of art projects and events that have been trial running this year.
"But the best is yet to come in 2020, with some terrific events being rolled out across Galway's pubs, hubs and beaches, including new artworks by David Best (of Burning Man fame) and a series of intimate readings of Homer's Odyssey (using Emily Wilson's English translation, the first by a woman) on Galway's blustery beaches."
While the arts have always been a massive draw for visitors to Galway, and culture is having its day, the city of the Tribes and the west coast have also become a massive foodie destination.
2018 saw Galway named as the European Region of Gastronomy, a challenge that was picked up by many businesses and now Galway's "glut of traditional pubs" are known for serving great food as well as great pint.
If you're looking for something a bit more upscale to chow down, Condé Nast encourages people who find themselves in the city to splash out on JP McMahon's Loam or Aniar restaurants, Galway's Michelin star dining spots.
"Galway is home to the world's longest-running oyster festival (65 years of shucking so far), which also sees the World Oyster Opening Championships whip up competitive fervour among shellfish enthusiasts," Conde Nast added.
Galway's isn't just an incredible destination in and of itself, it's also the hub of the Wild Atlantic Way and the perfect place from which to explore out to the Cliffs of Moher, the Burren, or take a trip out to the Aran Islands.
To see more about just what makes Galway such an incredible tourist destination or to see where else in the world you might like to spend some time on a holiday then check out the full list at Condé Nast Traveler.