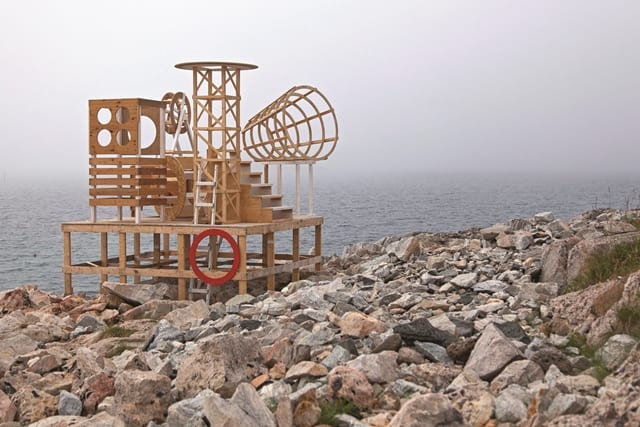 Galway Arts Centre is hosting an exciting new exhibition of strange wooden objects and weather sculptures from an artist with many names.
Nik Taylor is a British born, Kerry based artist who makes his work under many pseudonyms, using different media to explore a huge range of themes in installations that make incredible use of space to bring specific situations to life.
This exhibition is made of works from his ongoing projects under the names Morley Hill and Spalla Gap.
The Morley Hill works are a collection of collages, paintings and kinetic wooden sculpture.
Nik's work in the Spalla Gap project is inspired by objects found along the shoreline and shaped by the elements.
Natural objects weathered or otherwise changed by the wind, the water, and marine life.
He himself has described his practice as "obsessive, systematic pottering".
The opening reception for this exhibition will be held at Galway Arts Centre this Friday, February 22 at 6pm and all are welcom.
The works will remain on display at the arts centre until March 22.