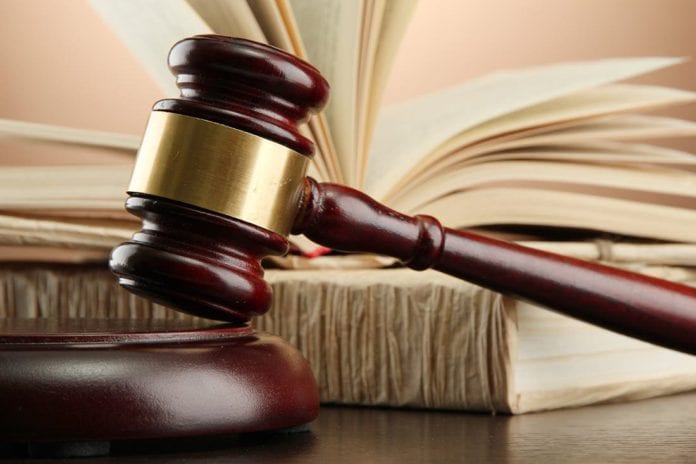 A man who was caught drink driving at more than four times the legal limit has been fined and disqualified from driving.
Ciaran Canavan, of Ballinahown Inverin, was convicted of drink driving at Galway District Court this week for an offence last year.
Sergeant Ronan Mahon told the District Court that on the night of January 1, 2019 he was on mobile patrol on the west side of Galway City
Shortly before midnight he observed a red Vauxhall van driving down the Kingston Road after passing through the junction with the Bishop O'Donnell Road.
The van was first going at a slow pace, but kept accelerating until he was forced to slow down because of cars ahead.
Garda Murphy said that the van then veered left, almost hitting the kerb, before veering back into the middle of the road. The garda then pulled over the van.
As he was speaking to the driver, Ciaran Canavan, Garda Murphy noticed that his words were slurred, and Canavan admitted he had been drinking at a house party.
After being arrested on suspicion of drink driving and brought back to the Garda Station Canavan was only slightly cooperative Garda Muprhy said.
He gave his personal details, but refused to sign the custody record, and then refused to take a breathalyser exam when a requirement was made of him.
The nurse was then summoned to take a blood or urine sample, and while waiting for her to arrive Canavan was placed in one of the holding cells.
However he kept banging against the door of the cell until he was brought back to the reception of the station's holding area.
When the nurse arrived Canavan opted to provide a urine sample. This was sent to the Medical Bureau for analysis, and came back with a reading of 323mg of alcohol per 100ml of urine.
The legal limit for a urine sample is 67mg/100ml.
Solicitor for the accused Gearoid Geraghty argued that in the paperwork filled in for these samples, in the first instance blood was ticked as the sample given.
But Judge Mary Fahy said that while it would have been 'preferable' for the paperwork to be correct in all instances, it did refer to a urine sample at multiple other points.
She convicted Canavan of drink driving, noting that the reading was very high, even for a urine sample.
Judge Fahy imposed a fine of €400, with a further €250 required for the Medical Bureau expenses, and disqualified Canavan from driving for three years.
Recognisance was set at €300 in the event of an appeal, with no cash lodgement required.