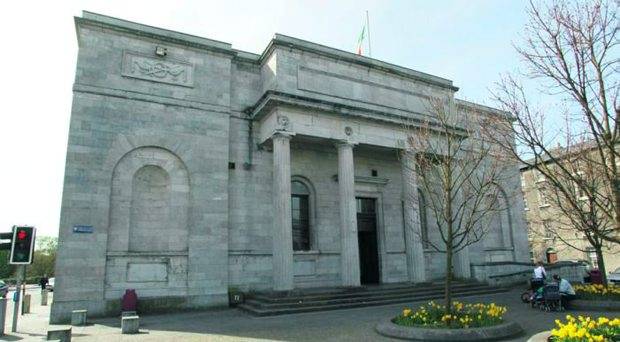 A woman who was stalked by a man for weeks before he broke into her house and attacked her housemate with a hammer is still afraid to open the door to visitors.
Last November Lewandowski (20), of Monasterevin, Kildare, and who at the time lied on the Bishop O'Donnell road, pleaded guilty to one charge each of harassment and aggravated burglary after he stalked and assaulted
He admitted to stalking NUIG student Eve McDowell (20) between May 10 and 27 last year as well as breaking into her home at Dun na Coiribe using a makeshift scaffold, and attacking her housemate with a claw hammer.
Lewandowski, a Polish national who came to Ireland 10 years ago, has been in custody since being arrested last year after being refused bail based on garda objections.
He appeared before the Circuit Court again for sentencing, but Judge Rory McCabe said that an updated psychiatric report was needed before he could finalise the matter.
In a victim impact statement read into court Eve McDowell said that her trust in everyone, particularly men, has been destroyed by this, and that she still suffers nightmares and deals with paranoia that has affected her relationships.
"Since he rang my doorbell, I have been afraid to open the door to anyone," Eve said.
She added that she is frightened to walk places alone, where she used to go walking whenever she needed to relieve stress, and pushed her locker in front of her bedroom door before going to sleep.
Whenever Lewandowski is free, she will have to move out of Galway she sad, because "I don't know if my life is in danger, I fear for my life and safety."
Her housemate, who was attacked with a hammer while she was sleeping, also gave a victim impact statement, but asked that it be given to the judge and not read out in court.
Stalked
Detective Garda Bernard McLoughlin said that Lewandowski had stalked Ms McDowell all over Galway, at her home, at work, and around town while she was out with her friends.
The first incident occurred on May 10, when she spotted him behind a wall after she came out of Lidl, hiding when she saw him.
On May 14 he followed Ms McDowell to her place of work, and cctv footage showed him watching her workplace from Eyre Square as well as walking past the store repeatedly in the Shopping Centre.
That evening when she went out with friends he again stalked her around town despite being repeatedly spotted and confronted by the group of women, fleeing when they approached.
The Circuit Court heard that they told him that he was extremely recognisable because of his beard and hair.
Several days later, on May 17 Eve McDowell was at home when the doorbell rang. When she went to the door she saw a man with his face pressed up against the window next to it and trying the door handle.
When she went to get a better look at him from another room she saw that his beard, hair, and eyebrows were shaved off.
Ms Dowell later became alarmed and called gardaí when she saw Lewandowski hiding under a staircase near her house on May 26.
Gardaí went to her home and searched the area at the time, but were unable to locate him Garda McLoughlin said.
Home invasion
The court heard that the very next day, gardaí were called back to the house in Dun na Coiribe after receiving a 999 call at 6:30am.
Lewandowski had used a makeshift scaffold to access a lean-to roof, and from there get inside through the balcony.
He entered through an open door, and attacked Alison Buicke after encountering her sleeping on the couch in the living area.
She woke up as he came in, and tried to shield herself from his attacks with the hammer using the duvet.
Garda McLoughlin said that she suffered injuries to her arms, which the prosecution called "classic defensive type injuries".
Lewandowski fled when she screamed, jumping off the balcony and injuring himself in the process.
After fleeing the scene, Lewandowski crawled for half a kilometre on a sprained ankle before being found by Gardaí on the Dyke Road.
When he was arrested he had no mobile phone on him, and when questioned he said he didn't bring it in case something happened and gardaí were able to track him with it.
During his interview with Gardaí, Mr Lewandowski admitted that he repeatedly followed Eve McDowell from work in order to find out where she lived.
He also said that he found a position that allowed him to watch both exits to her estate while he stalked her.
Defence Barrister Patrick O'Sullivan said that his client had written a letter of apology to the two women.
He said that a psychiatric report on his client showed that he has difficulties with empathy, and recommended additional therapy to improve that and his social skills.
Judge Rory McCabe said that he could not finalise sentencing at this hearing as "many significant questions remain unanswered about the risk this young man poses".
The judge ordered that a psychiatric assessment of Lewandowski be completed as soon as possible, and adjourned final sentencing to May 21.