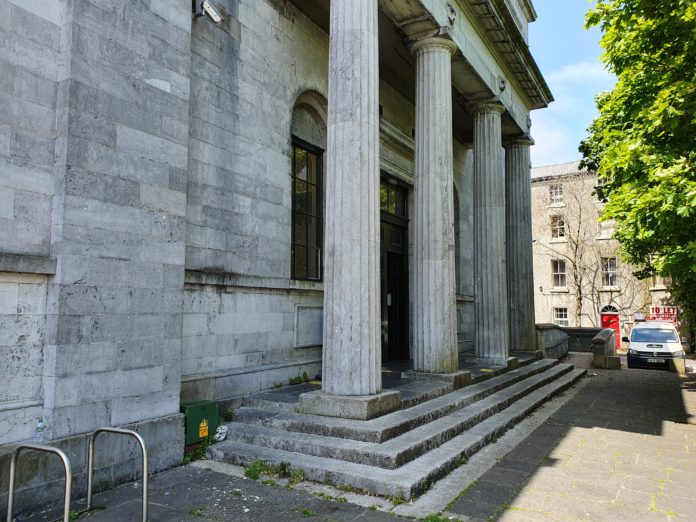 A man was sentenced to a year in prison for his brazen burglary at a business during broad daylight in Galway City last year.
Frank Barrett, of 17 Quinn Terrace, Mervue was convicted of burglary by Judge Mary Fahy at Galway District Court after a contested hearing.
He was charged with walking in the front door of Platinum Hair Extensions on Buttermilk Walk on the afternoon of February 1, 2020, and heading straight for the till to clean it out.
The manager of Platinum Hair, said that she had been working in the main area of the salon around 3:30 that day, which is separated from the entrance and front counter by a screen. 
She heard a noise which sounded like the till, and when she went to check she saw a man crouched at it behind the front desk.
She tried to lock the front door to trap him inside, but he pushed past her and managed to squeeze through a gap in the door.
Roughly €250 was missing from the till she said, but Barrett dropped around €150 of that on the ground outside the shop, and it was returned by passersby.
Garda Austin Cunningham gave evidence that he downloaded CCTV footage from the salon, and circulated it to other Gardaí, and Garda Pat Foley identified Barrett as the man in the video.
Solicitor for the defense Valerie Corcoran said that no person was "readily identifiable" from the camera footage, where the burglar had a cap on, and his coat pulled up as he came in.
Garda Foley told the court that the side of Barrett's face could be seen when he crouched by the till, and that he also recognised him from his posture and gait, adding that he was absolutely sure it was Barrett.
Ms Corcoran also argued that fingerprints should have been taken from the surfaces on the till, countertop, and door, but that they were not.
Judge Mary Fahy convicted Barrett, saying that it was clearly him on the footage, and noting that the business looked to have been cased ahead of time. "He went straight to the till, he knew where it was," she said.
The District Court also heard that Barrett has 131 previous convictions, including thirteen for burglary.
Judge Fahy imposed the maximum sentence of 12 months in prison. Leave was granted to appeal, on a bond of €500.