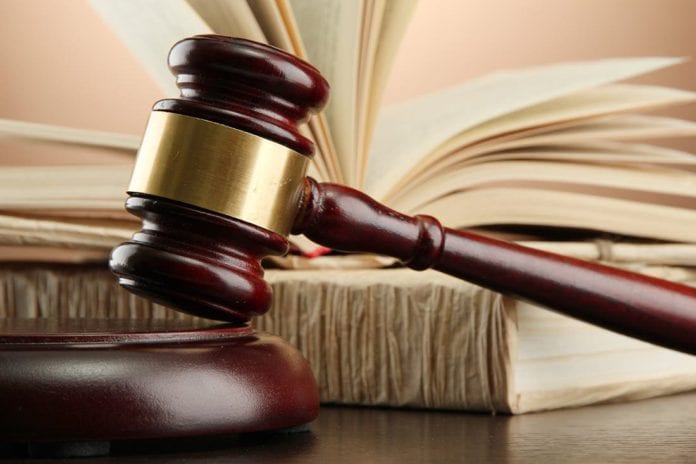 A Galway man received a three month prison sentence at Galway District Court this week for yelling racial abuse at a black Cork woman.
Oliver Taheny, who has an address at An Reilan, Roscam was convicted of using threatening, abusive, or insulting behaviour in a public place under Section 6 of the Criminal Justice (Public Order) Act 1994 after a contested hearing.
The 47 year old man was also convicted of two separate incidents of being drunk in public to the extent that he was a danger to himself or others.
The court heard that on the evening August 12, 2020, around 5:45pm, Taheny repeatedly yelled the n-word at young black woman from Cork, who was in town with her friend.
In a video recorded on the victim's phone, and shown to the court, he can be heard yelling the slur repeatedly, as well as telling her to go back to her own country, and asking her where she came from.
The young woman, who is from Ireland, told the District Court that this incident made her feel like she wasn't Irish.
She told the court that on the evening in question, she and her friend were walking in the area of the Kingfisher sports centre at NUIG, when a man started screaming racial slurs at her.
They had no had any interaction beforehand she said.
After the first two times he yelled at her, she took out her phone and began recording the abuse, in a video which was later uploaded to social media.
She made a complaint to Gardaí in Cork three days after the incident. When asked by the defence why she had waited, she said that her parents convinced her to report what happened, when she felt that it was just something she had to get over.
Oliver Taheny did not give evidence himself, but in a statement he gave to Gardaí by appointment, he admitted using the language seen in the video, but claimed that he had been insulted first.
He claimed that he had been sitting on a rock drinking cans of Guinness two black women walked past him, and one called him a "drunken paddy", and he responded with racial insults.
This claim was completely denied by the victim when put to her by counsel for the defence.
Garda Owen Patrick O'Donnell told the court that he was contacted by the University about the video of the incident after it circulated online.
On August 21 he received the statement of complaint which had been made in Cork several days beforehand.
After speaking with the injured party he received a copy of the video, and was identify Mr Taheny from it.
Counsel for the defence said that they were not trying to excuse the language used, which was "inexcusable", but that Taheny has given his version of events, and felt that he has been aggrieved.
The defence said that alcohol has been a long standing problem for Oliver Taheny, but that he is currently not drinking, and is receiving the support of the Simon Community.
An apology was also made to the injured party through Mr Taheny's barrister. She accepted this, but said that it doesn't change what happened.
Judge Mary Fahy said that the video shown to the court was shocking, and that "obviously I'm convicting him. The evidence is incontrovertible."
She described his attitude in the video as "insulting" and one of "total aggression" towards a woman who was "born and reared in Ireland, the same as him."
She imposed a three month prison sentence for the abusive behaviour, the maximum allowed, as well as fines of €100 for each incident of being drunk in public.
Leave was granted by the court to appeal.