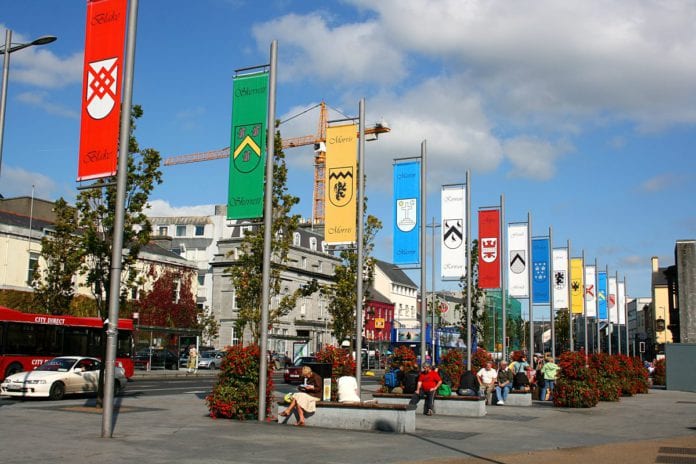 A man was given a six month jail sentence for repeated threatening and abusive behaviour in Eyre Square, which included menacing people with an umbrella.
Thomas Ward (25), with addresses at Glimartin Road, Tuam and Fairgreen Hostel in Galway, appeared before Galway District Court on a multitude of public order charges for public drunkenness as well as threatening and abusive behaviour.
Ward was charged with three counts of threatening or abusive behaviour under Section 6 of the Criminal Justice (Public Order) Act, and three of public intoxication under Section 4 of the same act.
He was also charged with one count of failing to appear at a court date while on bail on July 29 of last year, and handling stolen cider last September 8.
Mr Ward pleaded guilty to all of the charges before Galway District Court.
In one of the instances of threatening or abusive behaviour the court heard that Mr Ward was fighting in Eyre Square, and swinging an umbrella at a group of people.
Solicitor for the defence Sean Acton said that his client has severe alcohol addiction and frequently finds himself homeless.
Three bench warrants were issued for Mr Ward as this case moved through the courts after he failed to show up for court dates.
Judge Mary Fahy said that this limited her options as "He's not going to do community service, he's not going to show up for [probation] appointments".
On the three charges of threatening or abusive behaviour Judge Fahy sentenced Ward to a total of five months in prison. Two of the public intoxication charges were taken into consideration on his plea, while a €100 fine was imposed on the third.
For the Failure to Appear and Handling charges the court imposed one month and two month sentences respectively, both of which will be served concurrently to the other sentences.