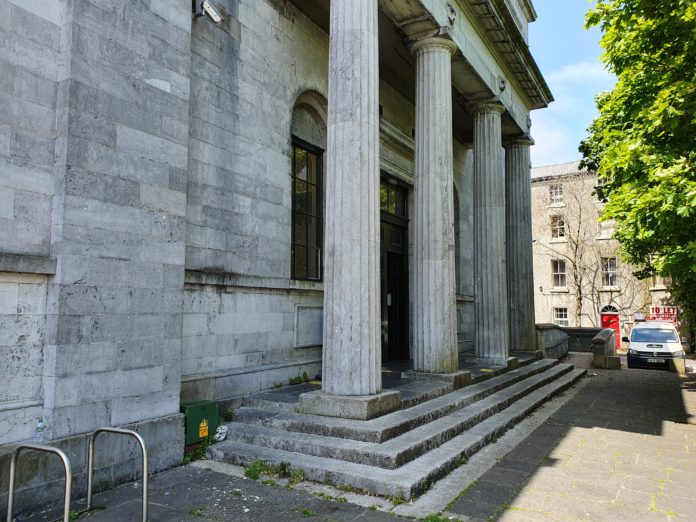 A man who assaulted his mother and damaged her home while there was a barring order against him has been sentenced to ten months in prison.
The man pleaded guilty to assault causing harm and criminal damage, as well as breaches of a court order, at Galway District Court.
Judge Mary Fahy said that this was a "horrific assault", and that the man was fortunate not to be in court on more serious charges.
Though the case was lister for hearing, none of the charges were contested solicitor Sean Acton said.
The court heard that on January 1 of this year, Gardaí received a report of an older woman who had been assaulted at her home.
When Gardaí met her she had injuries to her face, arms, and legs. She told the officers that her son had arrived at her house and attacked her.
During the assault he punched her repeatedly in the head and face, as well as kicking her, and tried to hit her with a chair.
Judge Fahy remarked that had he managed to do so, "she might not even be here today", and her son would be in far more trouble.
Fortunately the woman was able to get away to a neighbour and call the Gardaí. They found the son still at the property, and very drunk.
The woman was taken to hospital after the assault, and while it wasn't clear how long she had to spend in hospital, a medical report before the court said that she had an appointment for a dislocated jaw assessment five days after the incident.
During this investigation it emerged that the son had been at the house on another occasion the month before, while a barring order was in place.
The court heard of multiple other incidents in the months following the assault where the son was either reported at the house, or found there by Gardaí in breach of court orders.
In one incident on August 15 just gone at 5am, Gardaí received a report of an alarm going off at the woman's home.
When they arrived they found the son outside, banging hard on a window of the house. He fled when he saw the officers arrive. Approximately €500 worth of damage was done to the window.
Mr Acton said that his client has struggled with alcohol addiction for a long time, and there had been multiple bereavements in the family.
He has tried and failed to go through addiction treatment in the past, Mr Acton said, adding that since the start of the pandemic the man has only been able to access online AA support.
The injured party, who was present in court with a social worker accompanying her, declined to give a victim impact statement,
But the court heard that she while she knows her son had done wrong, and she wants to feel safe in her home, she also wanted him to receive help more than punishment.
Judge Mary Fahy said that while the court has to take her views into account, it also had a public duty to send a message about behaviour like this. "It's absolutely horrific, what I've just heard," she said.
Judge Fahy added that "at all times" he knew what he was doing was wrong, as evidenced by the fact that he ran on multiple occasions he ran when Gardaí found him at the house.
She imposed a nine month prison sentence for the assault causing harm, with one month consecutive to that for the criminal damage offence.
Another five months in prison was added for breaching the court orders in place. But the sentence was suspended for two years, with the condition that the man get addiction treatment.