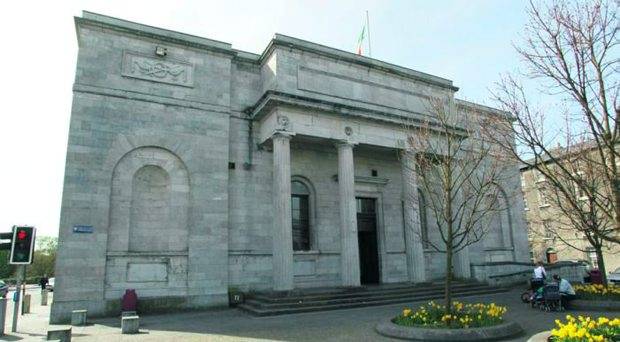 A man has received a four year suspended sentence for arson and assault at Galway Circuit Court this week after tossing firelighters onto his partner's bed while she slept.
Michael Delapp (34), with an address Bealadangan, Connemara pleaded guilty to charges of arson with intent to endanger life and assault at the Circuit Court last December, and appeared for sentencing this week.
Garda Vincent Kelly told the court that on the night of May 6 of 2019, Delapp threw lit firelighters on the duvet of his partner's bed while she was sleeping in their then home in Ballinakill, Lettermullen, setting it on fire.
He then prevented her from getting out of the burning bed, before dragging her out of it by her legs, and onto the floor of the bedroom.
At this point she was able to escape and flagged down a car on the road outside the house.
Delapp was arrested by Gardaí shortly afterwards, and interviewed on three occasions. At first he claimed the fire was caused by an electrical fault, but later admitted to what had happened Garda Kelly said.
The incident occurred after the two had argued earlier that night.
The woman suffered bruises to her back and cuts to her elbow caused by being dragged to the floor, but no more serious injuries from the fire.
The bedroom was entirely destroyed by fire Garda Kelly said, and the remainder of the house suffered substantial smoke damage.
Roughly €70,000 worth of damage was done to the house owned by the victim's father, which remains boarded up and unoccupied.
Mr Delapp's barrister said that he has taken full responsibility for the incident, saying that Delapp suffered from alcohol problems and depression brought on by family tragedies.
There was no history of violence in the relationship before or since the defence said.
Garda Kelly told the Circuit Court that Michael Delapp has only one prior Road Traffic conviction, and has not come to any garda attention since this incident.
He has abstained from alcohol since that day, the defence added, and has been referred to the Men Overcoming Violence (MOVE) programme by probation services.
Judge Rory McCabe said this was clearly a "violent and frightening" incident, but that he accepts Delapp's remorse is genuine, and that he has made efforts to get help with his alcohol and mental health problems.
He said that it was unclear what Delapp's intention's were, but that it was "very lucky" his former partner did not suffer more serious injuries.
Judge McCabe said that an immediate prison sentence would not be in the interest of justice. He imposed a four year sentence for the arson, along with a 12 month concurrent sentence for the assault charge, and suspended both sentences for a period of five years.
He also placed Delapp under the supervision of the probation services for 12 months, during which time he is to attend all services he is directed to by his probation officer.