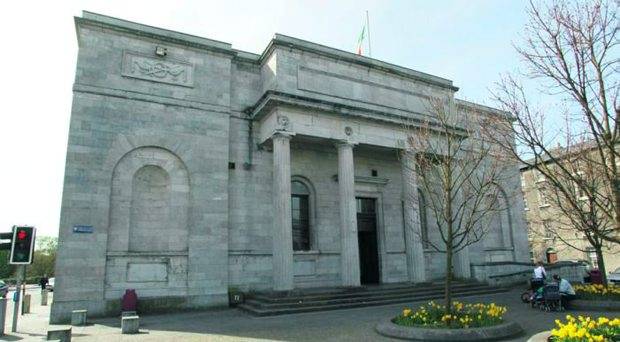 A drunken burglary almost took a turn for the worse after being interrupted by the homeowner, when one of the burglars grabbed a kitchen knife.
Brothers Charlie Mongan (27) and John Paul Mongan (19) both appeared before Galway Circuit court in connection with a burglary at a home on Mill Street on the night of September 24, 2018.
Charlie pleaded guilty to a single count of burglary, and John Paul pleaded to burglary and the production of a knife.
At 9:50pm that night gardaí received a call from the victim who said that his home had been burgled by two males, and a description of the two men was circulated.
On the way to the scene of the crime gardaí spotted Charlie and John Paul walking away from the area and arrested them.
After being taken to the station, the two could not be interviewed at first because they were very drunk.
When questioned Charlie Mongan, of An Culán, Ballybane said that he rembered very little, while John admitted to producing a knife during the burglary which he found in the home's kitchen.
The court heard evidence that the knife was "held at waist height and gestured towards the victim", but that no threats were made.
The victim told gardaí that the door to his home was unlocked because he was expecting someone that night.
He heard a racket downstairs and came down, interrupting the burglary in progress. The only property taken from his home was some change from a bowl by the front door.
When John Paul Mongan, who now lives in Claregalway, was arrested he was found in possession of items stolen from a car on Dominick Street that same night.
According to his barrister, John Paul, who has three previous convictions, only started getting in trouble when he began drinking two years ago and probation services were hopeful of nipping this in the bud.
Judge Rory McCabe said the fact that the knife wasn't brought to the crime, but grabbed while he was there, showed that it was opportunism and that there wasn't much evidence of premeditation.
His sentencing was adjourned to January in order to allow him to seek treatment for alcohol abuse.
The Circuit Court heard that Charlie Mongan has racked up 102 convictions since 2008 including multiple burglaries, theft, criminal damage and two assaults.
His barrister said that despite his lack of recollection, he was pleading guilty and accepted responsibility for his actions.
Several psychiatric reports about Charlie Mongan were prepared for the court, and the defence said that he had a history of mental health issues as well as drug and alcohol abuse.
Judge McCabe said that "while he has amassed a full house of convictions, a significant amount of people think it should be viewed in light of mental health difficulties".
He imposed a four year prison sentence on Charlie Mongan, with credit for time served.