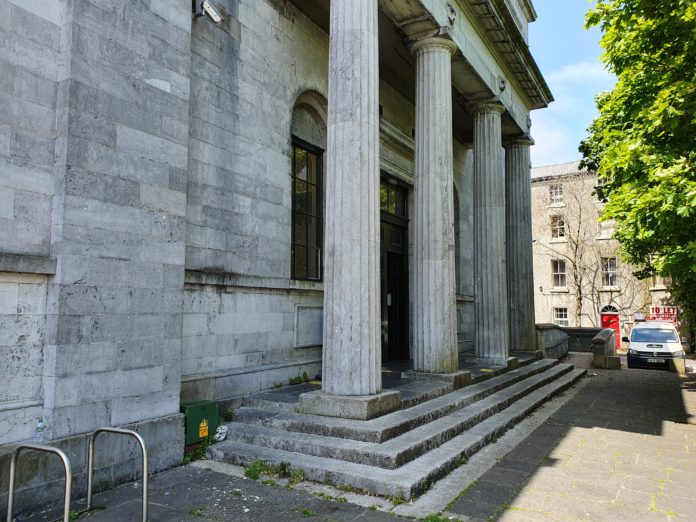 A man received a seven year prison sentence for dangerous driving in a stolen car that ended in the death of his passenger when he crashed.
Richard McDonagh (34), with an address at Sliabh Rua, Ballybane was sentenced at Galway Circuit Court this week, having pleaded guilty to charges on the indictment on previous dates.
Margaret Ward was killed when the car she was a rear seat passenger in crashed on the evening of August 23, 2020.
Judge Rory McCabe said that this was the worst dangerous driving incident he had ever seen in his time on the bench after hearing details of the day long events across several counties, where McDonagh nearly collided with another car and Gardaí were forced to waive off a pursuit due to safety concerns.
Garda Michelle Hallinan, the investigating officer, told the court that shortly before 7pm that evening she was called to the scene of a road traffic collision at Cave Caherlistrane.
A Ford Focus had collided with a concrete fence, injuring all three occupants of the car. The rear seat passenger, Margaret Ward, died as a result of the collision.
The car had been stolen from a home on the Ballymoneen Road in Galway City that morning, and taken on a joyride across Galway, Mayo, and Roscommon.
During this time McDonagh used and attempted to use a stolen card belonging to the car's owner at several shops, where he also shoplifted multiple items.
There were multiple charges of dangerous driving for extremely erratic and risky driving in the Tuam area during the day.
In one particularly outrageous incident McDonagh drove through red lights near Dunmore at speed, narrowly avoiding a head-on collision with another car.
Gardaí pursued for a time after getting reports of a car driving erratically at great speed, but did not attempt to keep up for fear of causing a dangerous collision in traffic.
Garda Hallinan said that a forensic analysis of the crash site found that the car was doing 124km/hr when it was 60m from the point of impact. The speed limit there is 80km/hr.
McDonagh was also disqualified from driving at the time of the crash, having been given a ten year ban from the roads by the courts.
There was also €575 in coinage found inside the car, which Gardaí have not been able to trace since then.
Also before the court were multiple charges of theft and attempted theft, as McDonagh used a bank card belonging to the car's owner to make a purchase at Tesco Express on the Headford Road, and tried to use their Revolut card at two other stores, but the transactions were declined.
He also shoplifted a torch, cans of cider, and a bottle of Jägermeister from the stores he visited.
Margaret Ward, mother of the deceased young woman of the same name, wrote a victim impact statement which was read for the court by the prosecution.
In it, she said that she will never get over the death of her daughter, and that it gets harder for her to go on every day.
She wrote that "Margaret's death has left a great hole in my heart", and that she has lost everything since losing her daughter.
Counsel for the defence said that McDonagh spent time in hospital himself as a result of the collision, suffering a broken collarbone and ribs.
Three occupants of the car were together all day engaging in "increasingly dangerous and erratic behaviour" the defence said, though it was accepted that Richard McDonagh was obviously at fault.
McDonagh has been "under the thumb" of heroin since his late teens, the court heard, repeatedly relapsing into drug use and criminality.
Judge Rory McCabe asked if there was any evidence that he had previously sought to address his addictions, with the defence saying that that he had "aspirations" to do so.
In the past year he has lost his brother and father the defence said, which has given him some insight into the pain of bereavement he has caused Margaret Ward's family.
"He carries the weight of taking a human life very heavily," the defence said, and is filled with "deep-felt shame and disgust" at his actions.
Richard McDonagh had written a letter of apology for Ward's family, and wanted to convey his "heartfelt remorse" to them.  
The court heard that McDonagh had 90 previous convictions, including 26 for theft, five for drink driving, two for dangerous driving, and more for driving without a licence or insurance, and stealing cars.
Judge McCabe said that he had never come across any incident of dangerous driving as bad as this in his time on the bench.
"This is as bad a case of dangerous driving as I can imagine," the judge said, adding that it was aggravated by the other offending, and the fact that McDonagh was disqualified at the time.
McDonagh's culpability in the incident was "as high as you can imagine", he added, with very little to be said in mitigation.
"It's a fundamental aspect of life that you have to accept the consequences of your actions," Judge McCabe said, noting that McDonagh had a "catalogue" of previous offences at the time.
Judge McCabe imposed a seven year prison sentence for the dangerous driving causing death, and disqualified McDonagh from driving for 15 years.
For the unauthorised taking of the car the judge handed down a three year sentence, along with one year each for all of the theft and attempted theft charges, and four months each for the regular dangerous driving offences.
All of the sentences will run concurrently to one another. Judge McCabe also expressed his sympathy to the family of the deceased young woman.
The judge refused to consider suspending some of the sentence, saying "I see no evidence that there is any scope for rehabilitation at the moment.
He said that it was up to McDonagh to decide whether he wanted to turn his life around. "If he doesn't want to spend a significant portion of the remainder of his life in prison, or kill himself, he'd better do something about it."