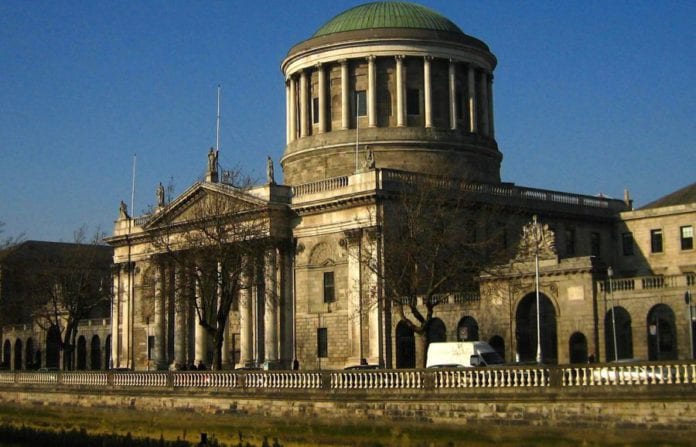 The religious discrimination case of the four Burke siblings against NUIG is headed to the High Court as individual notices of appeal seeking another judge.
They are pursuing their High Court appeal to seek a different judge for their case against NUIG after asking Judge Petria McDonnell to recuse herself at the Circuit Court hearing.
The four Burke siblings allege that they were the victims of religious discrimination by NUIG when they received a lifetime ban from all student societies in 2014.
The university claims that the ban was due to misuse of funds from the Christian Union and Life Socities, an accusation that the four siblings deny.
Isaac, Kezia, Enoch and Ammi Burke were all students of NUIG at one point or another, and two are still pursuing postgraduate studies at the university.
Before their ban the Burke's had been distributing flyers and putting up posters related to their beliefs including opposition to gay marriage, abortion, and a boycott of Israeli settlement goods adopted by the students' union.
The case was originally scheduled to be heard at a three day hearing before Galway Circuit Court from June 18 – 20.
However, shortly before the case began the university lifted the lifetime ban against all four of the Burkes.
On the opening day of the case, when this was raised by counsel for NUIG, the judge asked whether the lifting of the ban would render the case 'moot'.
The Burkes objected to this comment, accusing the Judge of having "prejudged" their case.
They subsequently requested that Judge McDonnell recuse herself and a new Judge be assigned to hear their case, which Judge McDonnell refused to do.
A stay on proceedings was put in place by the Circuit Court while their request for a new judge was in the works.
Speaking on behalf of his family Isaac Burke said "we cannot accept a judge whose words indicate that she has pre-judged the matter."
He added that "We need to have confidence in the judicial process."
The matter is listed in the High Court For Mention on Monday the 22nd of July 2019.