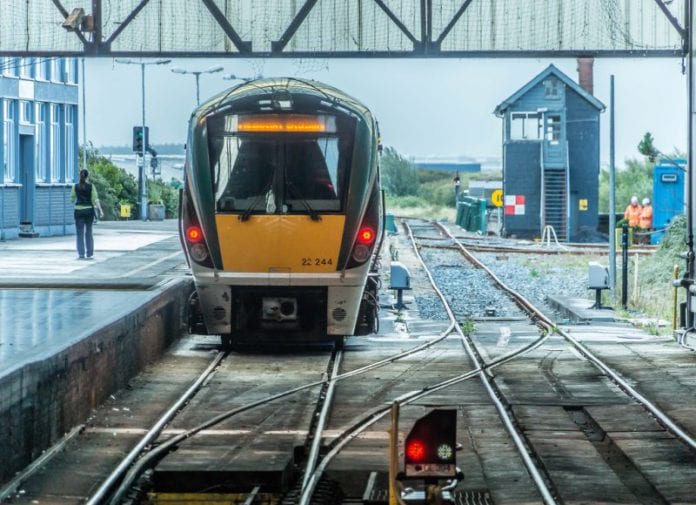 A good samaritan who became concerned when he saw a man lying asleep on the train platform was repayed by being headbutted in the face.
George O'Connor (39), with former addresses at George's Street and Castletown, Gort, pleaded guilty to assault causing harm at Galway District Court.
The court heard that on February 15 of 2019, at 1:05pm, Garda Tim Nevin received a report of an assault at Ceannt Station in Galway City.
Upon arriving at the station Garda Nevin met the victim in this case, who had blood on his face and clothes.
He said that O'Connor was asleep on the station platform, and when he woke him, O'Connor headbutted him twice in the face.
The victim, displaying incredible generosity of spirit, actually offered the extremely intoxicated O'Connor a glass of water after he calmed down, and brought him to the station's waiting room, where he was still sleeping when Garda Nevin arrived.
The injured party did not not wish to attend the court. But Sgt Aoife Curley, prosecuting, said that he said that he found himself distressed in public for a time after the incident. However, he is fully recovered now.
Solicitor Olivia Traynor, defending, said that Mr O'Connor has had serious alcohol problems, which have been compounded by health issues, and has no memory of the incident.
Her client wished to offer his "wholehearted apologies" to the injured party, who did not deserve to be headbutted happened after showing concern for O'Connor.
Sgt Curley agreed with Ms Traynor that he is no trouble and is "always very pleasant" when sober. But Judge Mary Cashin noted that he can clearly become very unpleasant when he has been been drinking.
Judge Cashin said that the injured party has been "extraordinarily magnanimous" in his attitude towards what happened, and that if he had taken a different view it could have resulted in more serious consequences.
O'Connor also pleaded to the theft of a bottle of vodka from Tesco Express on the Newcastle Road on April 24, 2019, and a public order offence at Murrough Garda Station.
This incident occurred in the public office of the Garda Station on the afternoon of April 20,  when he began loudly swearing and shouting right after being released for other public order matters.
Judge Cashin sentenced O'Connor to nine months in prison on the assault charge. The theft and public order charges were taken into consideration.
Part of the reason for the sentence was because "I don't think you're in a position to help yourself", the judge said, directing that all relevant services be provided to assist him in prison.
The prison sentence was backdated to when O'Connor went into custody in December, and leave to appeal was granted.