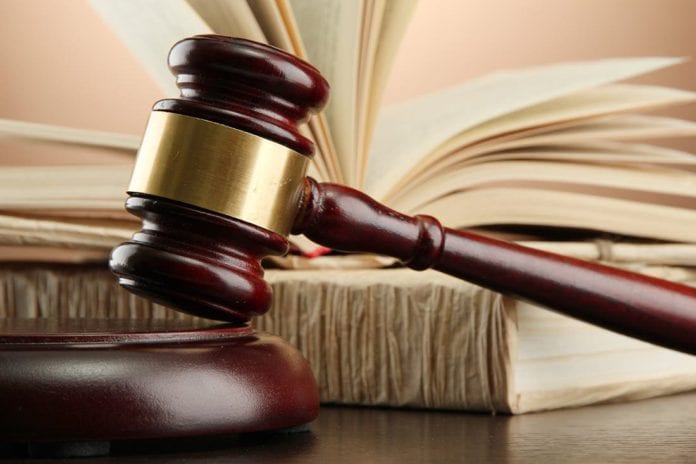 A man who drove the getaway car for an armed robbery at a filling station in Caherlistrane in 2018 has received a four year prison sentence.
PJ Doherty (36), with an address at the Galway road Halting Site, Tuam, pleaded guilty to a single count of endangerment for recklessly creating a serious risk of death or injuries to others while fleeing from gardaí after an armed robbery.
Sgt Emma Kerin told the Circuit Court that on January 19 of 2018, two women were working at Keane's service station in Caherlistrane when two armed men entered.
The men, armed with a knife and a hammer, threatened the two staff members and stole approximately €850.
The garda added that Doherty, who was in the car outside, did not enter the service station or make any threats.
Gardaí were called to reports of the robbery not long after it occurred, and a description was given of the suspect vehicle fleeing the area.
As they were approaching the area, Sgt Kerin said they spotted a car matching the suspects' description and gave chase.
The car driven by Doherty was doing over 100km/hr, twice the speed limit in that area, Sgt Kerin said.
While trying to escape from the Gardaí the car overtook into oncoming traffic, and blew through a red light while still driving against traffic.
At one point a Garda patrol car tried to block their path, but had to evade a collision when they other car drove straight at them without stopping.
The car finally stopped at the halting site and the men inside tried to flee, with Doherty caught by gardaí as he was getting out of the driver side seat.
When interviewed he made no admissions Sgt Kerin said, claiming that he was collected earlier by his friends and only became aware of the robbery as it was happening.
The Circuit Court heard that Doherty has 115 previous convictions, including multiple dangerous driving charges.
He received a ten year disqualification from driving on June 7 of 2017, and was not allowed on the road when this occurred. At the time of the offence Finnegan was also on bail from the District Court.
Speaking for the defence, Conall MacCarthy BL said that his client's "involvement in criminality is primarily driven by his drug addiction".
However since going into custody he has gotten clean with the help of a methadone clinic in prison.
Judge Rory McCabe said that it "wouldn't be unreasonable" to take the view that Doherty was the "getaway driver" for the robbery.
He said that this incident was at the top of the scale of gravity for offences of a similar nature.
Judge McCabe imposed a four year prison sentence, and suspended the final year of the sentence for three years.
Doherty was given credit for time served between January 2018, when he went into custody on this offence, and July 2019 when he received a sentence at Galway District Court.