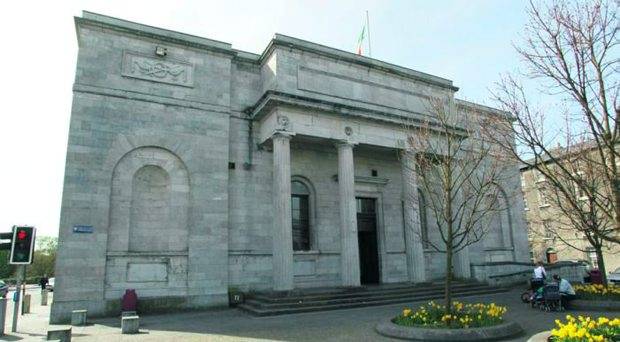 A 70 man won't face jail time for an indecent assault on a teenage girl back in the 1980s after his victim said she was more interested in protecting others and making him understand the seriousness of what he did, rather than pursuing a prison sentence.
Gerry Kelly of Beach Lawn, Ballinasloe pleaded guilty to one charge of indecent assault of a minor on a date between November 7, 1985 and January 6 of 1986 at Galway Circuit Court.
Kelly had initially denied the charges against him, but changed his plea to guilty just before his trial was to get underway in February after a jury had been selected.
He pleaded guilty to a single charge of indecent assault with multiple others withdrawn.
Garda Adrian Fehily gave evidence to the court that the woman, who was an underage teenager at the time, had very little boundaries in her home life and regularly attended nightclubs and was drinking.
It was through this that she came to know Kelly, who was 37 years old and working as a bouncer in Ballinasloe at the time.
Garda Fehily said that the two became friends over time.
Their relationship would later involve acts of indecent oral sexual abuse in his car at different locations.
The court heard that there was no coercion in the acts at the time, and that the victim thought that she was his girlfriend.
But years after she sees it differently and wants Kelly to understand the seriousness of what he did, though it was never about seeking out a prison sentence for her the Garda said.
She said that they had a relationship for a two to three year period, and that he would drive her to school and buy her gifts according to the court heard.
However the defence said that Kelly claims he only knew the victim for a period of months and denied ever buying her gifts.
According to Garda Fehily the guilty plea was of comfort to the woman, who had anxiety about having to appear in court.
Prosecutor Geri Silke said that the victim wished for Mr Kelly to be identified.
Speaking for the defence Paul Flannery SC said that Kelly has "deep feelings of shame, embarrassment, and regret" over his actions, and that it has put strain on his family life.
An apology from the defendant was read into the court where he said that he was "truly sorry" for the victim's pain, and that it was never his intention to hurt her.
Kelly added that he hoped that he hoped his guilty plea would spare her any more pain.
Gardaí said that the woman, who did not wish to appear in court, was aware of the apology.
Judge Rory McCabe said that this has clearly had a severe impact on the woman whom Kelly "exploited for his own gratification".
That she "trusted and confided" in him only makes the matter worse Judge McCabe said, adding that her charity towards him stands in stark contrast with his actions.
In mitigation Judge McCabe took into account the plea of guilty, though it "casts a shadow" that he only did so after a jury had already been empanelled.
While ordinarily this offence would immediately justify prison time, Judge McCabe said that he was "a little reluctantly persuaded" by the victim's attitude towards Kelly to not go down that route.
Instead he imposed a three year sentence and suspended it in total for three years.
Kelly will also have to register as a Sex Offender.