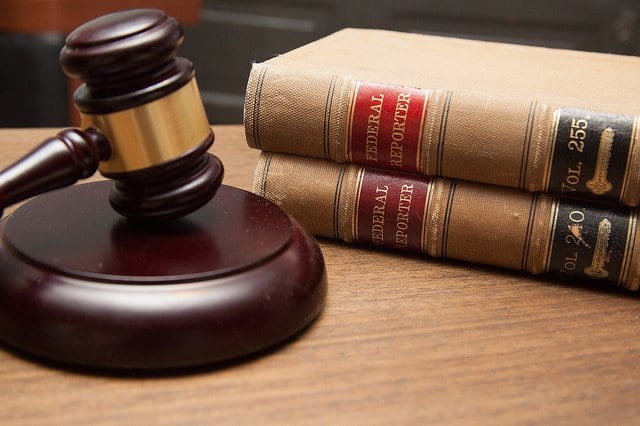 The "exceptional level of charity" shown by the victim of a car crash caused by a drunk driver, who has caused him years of suffering, was the only reason he was spared jail.
Niall Conneely, of Siadhean, Spiddal admitted to causing the car crash that left father and son Sanghodara and Manoj Kataram with serious injuries, which still affect the younger man today.
The 47 year old man pleaded guilty to charges of dangerous driving and driving without insurance before Galway Circuit Court.
Despite suffering life changing injuries Manoj Kataram (29), the more seriously hurt of the two, told the court at the sentencing hearing he did not want Conneely to go to jail, as "time is the only thing we can't earn back".
Garda Michael said that on October 27 of 2018, at approximately 8:45pm, he received a report of a serious road traffic collision at Park East, Spiddal.
On arriving at the scene he saw two crashed vehicles. The driver and rear seat passenger of a Toyota Corrolla were still in their car. The younger man in the back of the car was unconscious when the Garda arrived.
The driver of the other vehicle, Conneely, was sitting on the side of the road, and had suffered a cut to his head.
One witness Garda Dolan spoke with said they saw the entire incident. The Toyota Corrolla was coming from the direction of Salthill, and driving completely properly.
Conneely's vehicle, coming in the other direction, veered across into the wrong side of the road as they approached one another, and the two vehicles collided head on the witness said.
All three people were taken from the scene to University Hospital Galway, where blood samples were taken from both drivers.
The driver of the Toyota, Mr Sanghodara Kataram, tested negative for alcohol, but the sample taken from Mr Conneely could not be tested as it had congealed.
When he was arrested on November 11 for suspected dangerous driving, he admitted to Garda Dolan that he had been drinking at the pub that day, having previously told the Garda that he did not have insurance for the vehicle.
Medical reports provided for the court showed that Manoj that he suffered severe abdominal injuries including a ruptured abdominal wall, severe contusions, and lacerations to his spleen.
He also suffered damage to his spine, bruising of the lungs, and a fractured sternum and collarbone.
His father Sanghodara also suffered severe abdominal injuries the reports stated, and he said in his own statement that he fractured multiple ribs.
Both father and son read victim impacts statements for the court about the effect this had on them
Manoj detailed a gruelling and agonising stay in hospital after coming out of an induced coma. "I wish I had died rather than endure such pain," he said of his time after waking.
After he was released, his physical injuries continued to cause him a great deal of suffering, and he had to return to hospital on multiple occasions.
Even now, more than two years since the incident, he still deals with issues including loss of sensation and motor control, and has required follow up surgical procedures.
"The path to recovery was long, but I never knew it would be so bad, or set me back so much in my academics," Manoj said. The biomedical student was undertaking a Masters degree at University at the time of the crash.
Despite the ordeal he has been through in the years since, Manoj said that he wants Conneely to reform and be better, rather than go to prison.
"Time is the only thing we can't earn back. So I don't want any other human being to lose time."
Mr Kataram Sr said that he spent two weeks in the ICU for multiple fractured ribs, and suffered several falls after the incident.
He still experiences "anxiety and dread" at the sight of ongoing traffic when driving. But beyond his own experiences, he has also been deeply affected by the impact this has had on his son and wife.
"To see my son suffering has been unbearable. He suffered much more serious injuries than me."
It has been deeply depressing to see his son endure multiple operations with uncertain outcomes he said, and he and his wife still worry about if Manoj will ever return to full health.
Mr Paul Flannery BL, barrister for the defence, said that his client still does not remember the incident, but accepts full responsibility for it.
He had been living and working in England up to 2015, when he returned to Ireland to care for his father who has since passed.
Conneely developed an alcohol problem upon returning to Ireland, and has since been getting counselling for it Mr Flannery added.
Mr Flannery added that his client has not come to any Garda attention since this incident, and would be willing to cooperate with the probation services in any way.
Giving testimony himself, Niall Conneely said "I'm so sorry. I can't say in words how sorry I am."
When asked how he felt about Manoj Kataram's statement about not wanting him to go to prison, Conneely said "I'm so thankful for what he said. I don't know that I would be able to say it."
Judge Rory McCabe said that Conneely had admitted driving a "jeep type vehicle" after having consumed alcohol that day.
The medical report before the court "does not reflect the true extent of the injuries suffered" by the victims he said, adding "The manner of driving was clearly negligent and grossly dangerous".
In mitigation the Judge said that he accepts Conneely's remorse was genuine, and that probation services said that he is at a low risk of reoffending.
Taking that into account Judge McCabe said that a four year prison sentence would be appropriate for the dangerous driving, with four months concurrent for driving without insurance.
But based on the statement from Manoj, Judge McCabe said that he would "with considerable reservation" order Conneely to perform 240 hours of community service in lieu of the four year sentence, and would suspend the four month sentence for one year.
"In the absence of the charitable attitude of the principal injured party I would have been reluctant to suspend any part of the sentence".
"I'm mindful that justice must be viewed through the prism of the victims, not just the public," Judge McCabe said, concluding by saying that Manoj showed an "exceptional level of charity" in his plea for mercy.