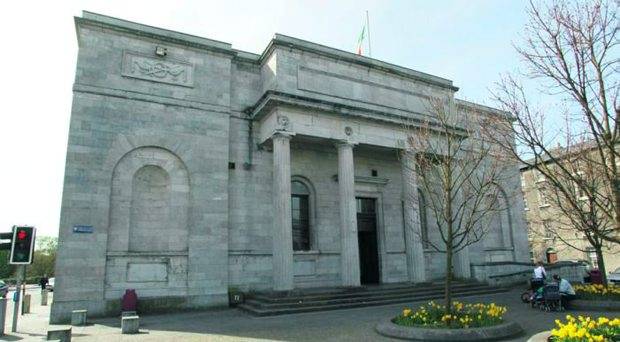 A chaotic morning saw a man commit arson at a building site to try and cover up his presence and clear out an apartment while the occupant was sleeping, earning him a three and a half year prison sentence.
Shane Davis (28), with an address at Camilaun Park, Newcastle, had previously pleaded guilty to arson and aggravated burglary at Galway Circuit Court.
At a sentencing hearing last week Judge Francis Comerford imposed concurrent sentences of three and half years for the burglary, and three years for the arson.
He suspended the final 18 months of the burglary sentence, and last 15 months of the arson sentence.
Detective Garda Jason Kelly told the court that the arson occurred in the very early hours of the morning of August 29, 2019 at a construction site on the Presentation Road, and did more than €14,000 worth of damage.
Davis broke into a van on the site of several townhouse under construction, and shortly afterwards lit a piece of paper on fire to ignite the van before leaving.
The van was completed destroyed by the fire, as were roughly 150 scaffold planks stacked nearby, and damage was also done to the gutters and façade of one house, and a forklift parked nearby.
Davis was caught on CCTV leaving the scene of the arson, the total bill of which came to €14,306.
When questioned by Gardaí about it later that day, Davis said that he started the fire because he was afraid of leaving fingerprints behind.
The burglary took place that same morning, around 7:30am at Westend Apartments on Dominick Street. Davis gained entry to an apartment via an open window and completely cleared the place out.
It was charged as aggravated burglary as he had a knife on him at the time, but the defence said that this was a "technical" detail of the charge, as he never produced it, and the victim slept through the entire affair.
The victim of this burglary is a 78 year old man who live in Ballina. He had rented an apartment in Galway as he was receiving treatment for a heart condition here.
He delivered a victim impact statement in August in which he said that he was forced to seek help from a neighbour while nude, as Davis had taken everything from the apartment but his glasses.
Fortunately Gardaí were able to recover all of the property in a matter of hours when they found Davis after being called to a shelter, where a man had presented himself in an intoxicated state and staff needed assistance.
CCTV footage from the 4 Aces Casino across the street was viewed, and showed a man in a black hat and grey hoodie, the same clothes Davis was wearing when they arrived at the shelter.
All of the stolen personal items were found on him and returned to the victim within three hours.
A flick knife had been taken from Davis by staff at the shelter, and when interviewed by Gardaí he admitted he had it on him when he committed the burglary, but that he didn't intend to use it.
"I wasn't going to use the knife, I'm not a violent person. I don't have a violent past," he told Gardaí.
Garda Kelly said that Davis could be seen "swaying back and forth on CCTV", and the court heard that both offences were committed under the influence of drugs taken earlier that day.
He was fully cooperative with Gardaí when questioned, and made full admissions to what he could remember of the day.
The Circuit Court heard the Davis has 66 previous convictions, but no history of violence in his criminal record.
"In effect the last 10 years of his life have been lost to drug addiction," Mr Davis' barrister said, adding that he does well in custody, but that he falls back into bad habits when out.
Judge Comerford said that this case "illustrates the extent to which drugs can destroy a person's life", noting that Davis was "plagued by addictions" at the time of this offence, and that Probation Services say that he is keen to seek treatment.
He also accepted that these were "chaotic, opportunistic" crimes, rather than premeditated offences, and there was a "good indication" of the potential for rehabilitation in the probation report.
One condition of the suspension of part of his sentences is that he must engage with Probation Services to seek addiction counselling, and residential treatment in particular.