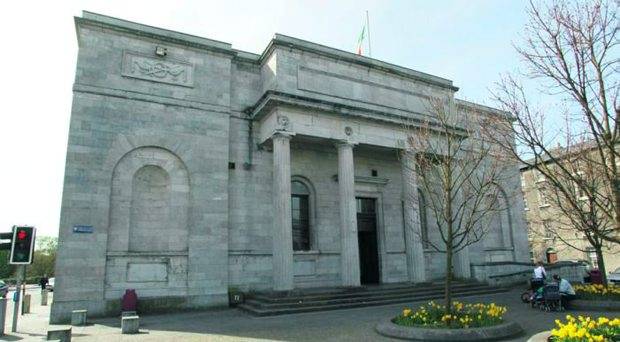 An argument between families escalated to two people being attacked in their car with a bottle, a spade, and a machete.
Four people appeared before Galway Circuit Court pleading to affray and public order charges in relation to an that happened in Eyrecourt on June 16 of 2017 where they attacked two people in their car.
The incident began at a filling station in Banagher, Co. Offally where John Cawley (32), of Poolboy, Ballinasloe got in an argument with the driver of a car with two other passengers, in which Gardaí told the court Mr Cawley was the aggressor.
Things became more violent when both vehicles had returned to Eyrecourt where, outside a house that the Cawley's lived in at the time, the car was attacked by others, ultimately suffering €3,000 worth of damage.
One female passenger suffered injuries to her hand, and never regained full movement in it. However no assault charges were brought because gardaí said it wasn't clear who was individually responsible.
John Cawley, was fixated on the driver of the car, the Circuit Court heard, at one point firing a bottle through the car window at him.
He then got a spade off his father and proceeded to attack the car, forcing the driver to flee. John Cawley chased after the driver and threatened to kill him before he escaped back to his home.
The Circuit Court also heard that Rosanna Cawley (21) came to the front door of her house and acted in an aggressive, insulting and disorderly manner towards the occupants of the car, while also encouraging disorderly behaviour in her family, gardaí said.
Martin Cawley (57) was also involved in the incident menacing the car's occupants, with gardaí saying he behaved in an "aggressive, hostile and unacceptable manner to the occupants of the car".
Another young man, who was a minor at the time of the incident, was seen attacking the car with a weapon described as a machete by witnesses, and later chasing the driver with a short handled spade.
He pleaded guilty to affray, and had no previous convictions. He appeared in court with €500 compensation.
Judge Rory McCabe imposed a two year sentence, suspended for five years, and said that the young man could consider himself lucky he wasn't going to jail.
The barrister for John Cawley apologised to the victims in court. He said that the Cawleys, who now all live in Poolboy, Ballinasloe, felt "singled out" in Eyrecourt.
The judge imposed a two year sentence for affray, which was suspended for five years.
He was also ordered to carry out two hundred hours of community service, and pay €500 in compensation.
Martin Cawley and Rosanna Cawley both pleaded guilty to section 6 public order offences. They were ordered to pay a fine of €500 each.