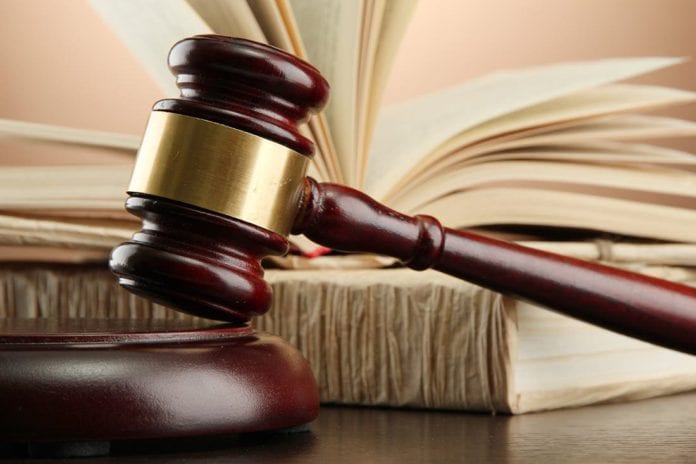 A burglar who stole from students' bedrooms while they were sleeping is likely to face significant jail time when his sentence is finalised after Christmas.
Trevor Harlowe (45), with an address at Corrach Bui, Rahoon appeared before Galway Circuit Court for a sentencing hearing in relation to crimes committed as a burglar last year.
Harlowe had pleaded guilty in July to burglary at a home in Dunaras on the Bishop O'Donnell Road in the early hours of August 2, 2018.
Gardaí were called to the apartment in question, which was occupied by three students at the time, to reports that they had been robbed the night before.
Two men had their phones and wallets stolen from their nightstands from their nightstands while they were sleeping.
The other occupant of the apartment said that heard someone trying the handle of her bedroom door in the night, but had assumed someone went to the wrong room.
Gardaí viewed cctv footage which showed Harlowe outside the apartment between 4:18 and 4:35 in the morning.
He was arrested and charged on August 3 of 2018, but made no admissions to being the burglar who stole from the apartment in question at that time.
The property of the two men, who could not attend court as they only over from Malawi for university, was not recovered.
The other woman who lived in the apartment read a statement to the court where she said that she felt "violated deep down" at the idea of someone entering her home while she slept.
She added that she still gets up in the night to check that the door is locked, and that when she moved home she chose a gated complex with dogs, even though she couldn't afford it, because of this.
Defence barrister Conall McCarty asked for the final sentencing to put back for a medical report with a psychiatric evaluation to be shown to the court.
He added that Harlowe has a long history of addiction, and was intoxicated on the night in question. The Circuit Court also heard that he has 53 previous convictions, 11 of which are for acts he committed as a burglar.
Judge Rory McCabe said that this incident has clearly "profoundly" affected the woman who lived there.
The judge said that the headline sentence for this would be 9 nine years imprisonment, and that he placed the severity of the offence at the higher end of the scale.
Judge McCabe said that he sees "little reality" of his sentence not including significant prison time, but adjourned finalising the sentence until January 22.