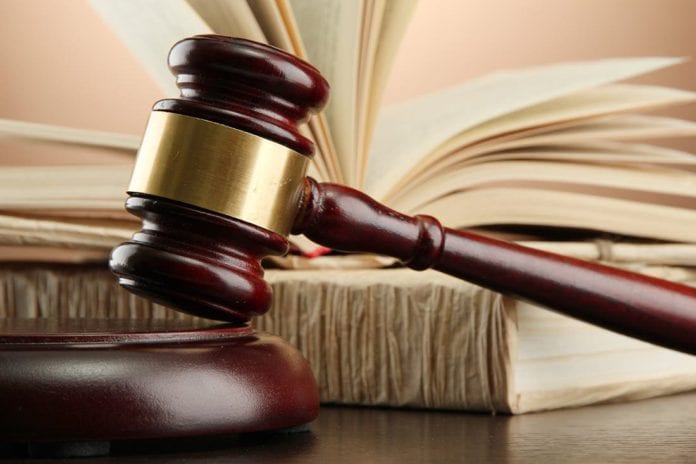 Two brothers who led a scheme to steal over €200,000 from a vulnerable elderly woman have been jailed.
Thomas and Michael Coen, of Corrib Park, Newcastle, each received a six year prison sentence at Galway Circuit Court this week after previously pleading guilty to multiple counts of theft by fraud.
At the sentencing hearing on Thursday a victim impact statement read into court the woman said that Thomas Coen (46) "caught me at a bad time in my life" after the death of her mother.
She said added that "I they were codding me up to my eyeballs", but was afraid of Thomas Coen and embarrassed to tell her family about handing over the money.
Prior to this she said that she had been a very independent person, well able to look after herself. But since this she has been unable to live on her own.
Fraudulent home and garden work
Earlier this month the Circuit Court heard that the scheme began in June 2014 when Thomas Coen began carrying out home and garden work for the woman.
He had first approached the elderly pensioner the year prior, but she had rebuffed him at that time.
Between June 2014 and November 2015 Thomas Coen recuited his brother Michael Coen (38) and multiple other men into carrying out work for which they massively overcharged.
The frequency of their visits also increased over time from once a week to being there almost every day while the price kept going up as well.
Gardaí began investigating in November 2015 after being alerted to massive quantities of money changing hands.
In total the losses suffered by the woman over the course of the the two years amounted to €205,030 from 61 transactions.
However the state accepted the position that there were other people involved in the scheme who also took money, and that the brothers themselves received approximately €80,000.
An independent assessment was carried out by a qualified quantity surveyor on behalf of the gardaí, and he put the value of the work done in the region of €10,000.
Compensation
Speaking for Thomas Coen, Barrister Conall McCarthy said that €4,500 in compensation was brought by his client at the last court sitting, and he had a further €1,500 in court on this occasion.
According to Mr McCarthy this was not a sophisticated operation, but something that "got out of control", adding that his client instructed him he was deeply remorseful.
Mr Michael Clancy BL, representing Michael Coen, said that €1,050 in compensation was brought before the court on the last occasion, and he had another €500 today.
Mr Clancy said that Michael had less money available to hand because he had only recently begun working again, but that he was also will to forfeit €3,000 posted for bail to the elderly victim.
Barristers for both brothers said that they would be able to continue to make restitution payments to the woman of €500 per week each of the court would allow them to continue to remain free and working.
However Garda Hall said that the woman had accepted that she would never see all of the money returned, and mostly just wanted closure.
Her statement had concluded "I don't want to see or hear of another person being conned by these people".
Judge Rory McCabe said that he was skeptical about the source of the money being offered in compensation.
Reading between the lines of the probation report the judge said that he suspected that the money could be coming from other victims of criminality.
The Judge said that this crime was a "systematic, premeditated, and nasty harassment" of an elderly woman, and added that both brothers have previous convictions for crimes of dishonesty.
He ordered the money already submitted paid over to the victim forthwith, but said that her attitude persuaded him not to pursue and other payment plan that would leave them out of prison.
"The degree of avarice and cruelty of people like these who are prepared to prey on the trusting and vulnerable has no place in out society," Judge McCabe said.
The Judge said that a six year sentence was appropriate, adding that he could have sought consecutive sentences for each offence, but ultimately decided that would not be proportional.
But he added he was reluctantly persuaded to suspend the final 18 months of each on the defence plea to give the brothers something to work towards.