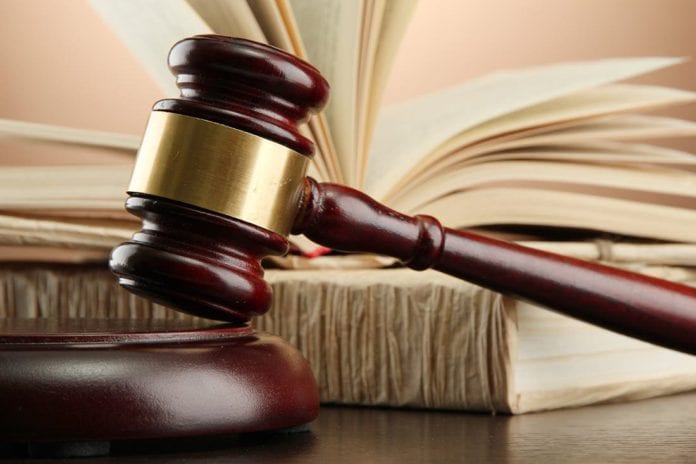 A Ballinasloe man faces three years in jail for sexual assault on a then 16 year old girl, the daughter of his friend of more than 20 years.
Laurence Finn (65), of Gurteen, Ballinasloe, pleaded guilty to a single account of sexual assault on a teenage girl, committed in her own bedroom on July 22 of 2016.
The case was originally listed for hearing in March of 2018, before being put back to November of last year, when Finn entered his plea.
At a sentencing hearing in Galway Circuit Court, Lisa Dunleavy, who was 16 at the time this occurred, waved her legal right to anonymity in order so that Finn could be named publicly.
That morning at around 10:30am Finn, who had been a friend of the family for more than 20 years and was a frequent visitor to their house at Castlebeg, Ballinalsoe, came into the bedroom of Lisa Dunleavy, where her 11 year old sister was also present Detective Adrian Feehily told the Circuit Court
He sat on her bed and kissed her on the cheek, and also groped her under her pyjamas, placing a hand on her back under her top and putting a hand beneath her underwear
She repeatedly told him to stop, but Finn was "laughing at the time, as if it was a joke" Detective Feehily told the court.
She again told him to stop and jumped out of the bed, and at that point Finn went into the kitchen, before asking her for a hug. She then told him to leave, which he did.
Lisa immediately told her mother and father what had happened when they returned home, and Finn was invited to their house for a confrontation.
They threatened to go to the Gardaí if he did not seek help, but he refused, so a formal  criminal complaint was lodged.
In a victim impact statement she delivered to the court, Lisa said that in the aftermath of this she had to deal with preparing for the Leaving Cert in "a small community where everyone had heard what happened."
"All my friends were talking about it, but no-one talked to me about it," she said, visibly upset, adding that she sometimes "disgusted" with her own body.
It was extremely distressing to have her medical records sought in this case, she said, and the added delay when her mother's records were sought made it even worse.
Adding to the upset of dealing with this, she works at a takeaway in Ballinasloe where Finn has come in twice since the sexual assault took place.
The incident was also highly upsetting to her parents, who felt they had failed to protect her she said.
Prior to this her father had worked with Finn, who is a bus driver, for over twenty years, and their two families are related through marriage.
Mr Bernard Madden SC, barrister for the defence, said that Finn's life has "changed fundamentally" since this crime, as three of his six adult children have not spoken to him since.
He has suffered from depression and suicidal thoughts, and has been on anti-depressants the defence said, and has expressed remorse for his actions.
A psychologist's report shows that Finn does not hit most of the factors on a risk profile for sex offenders Mr Madden said, adding that his client is not at risk of reoffending.
Mr Madden asked the judge to take into consideration his guilty plea, his age, his apology, and acceptance of guilt when sentencing.
Judge Rory McCabe said "This man came into the house where his victim lives. He went into her bedroom, and then he groped her. There's no easier way to put it. Even in the face of her objections he continued."
Making things even worse Judge McCabe added, was that the relationship between their families was "one of trust. Which he chose to break," and the fact that, "he didn't seem to think at the time that there was anything wrong with what he was doing".
Judge McCabe said a three year prison sentence would be appropriate for this crime, but that he would wait to decide how to structure this sentence after Finn has been under the supervision of the probation services for a year.
The probation services had said in their report that he is considered to be a low risk of re-offending if he undertakes therapy, and suggested that he should be assessed after this step is taken.
Judge King noted that the advice of the probation services should only be disregarded at "great care", and put Finn under their supervision until October 11, 2021.
During this time he is to have no contact with the victim of her family in any fashion, and must attend cognitive behaviour therapy and be assessed for sex offender therapy.
Finn has also automatically been placed on the Sex Offenders Register with immediate effect.