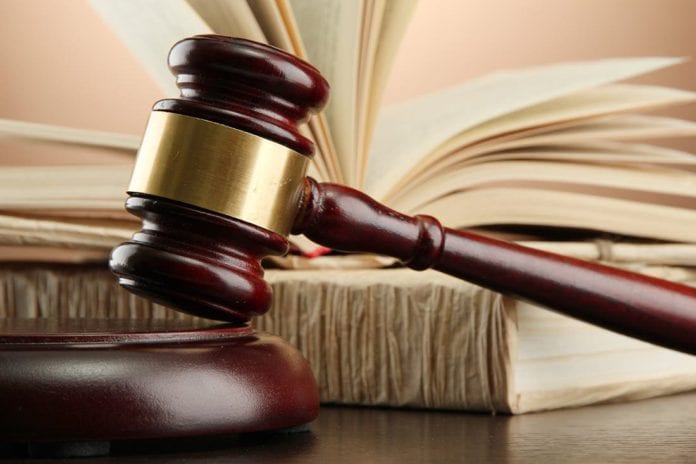 A 62 year old delivery driver received a suspended sentence for sexual assault for groping a staff member at a business while making a delivery.
Eugene Boylan (62), from Boyle, Roscommon, pleaded guilty to a single count of sexual assault at Galway District Court this week.
The court heard that on the morning of October 18, 2019, while making a delivery in Galway City, Boylan was alone at one business with a staff member.
While making his delivery, he walked up behind the woman and put his arm around her uninvited, then "grabbed and groped" her rear.
It wasn't until the woman yelled "stop, stop" that Boylan ceased and left the premises. The victim told her boss what had happened, and he then cancelled deliveries from that company.
The court heard that on two more occasions after this he came back to the business to ask the owner why the deliveries had stopped.
The woman who was assaulted did not attend court, and wished not to have her name published, but a victim impact statement was read into court by the prosecution.
In it she said that when this happened she froze up in shock at first, "my body went numb and I froze, and it took me a minute to understand what had happened."
She wrote that she was "extremely uncomfortable" when Boylan later returned to the premises, and her boyfriend started accompanying her to work, and trying to stay there until another staff member arrived on mornings where she was alone at first.
"I do feel better now that I know action has been taken and something is being done," the statement added.
Mr Boylan' solicitor said that his client had no previous criminal convictions, and has been employed with the same delivery company for 35 years.
He had pleaded to this at the first opportunity after making full admissions to the Gardaí, and was ashamed of his actions, the defence added.
Judge Mary Fahy said that she found it very difficult to believe that a 62 year old man hadn't tried this before, with someone who might not have made a complaint.
The prosecuting Sergeant said that there was "arrogance" in the fact that he came back to the premises on two more occasions, and Judge Fahy agreed that it showed a "sense of entitlement", though she added that there was no indication that anything "untoward" happened then.
The court heard that there was €5,000 present in court which could be paid over to the victim.
Judge Fahy lifted reporting restrictions imposed earlier in the case, as the victim said she had no view on Boylan being named.
Taking into account his lack of previous criminal convictions and his age, Judge Fahy imposed a seven month prison sentence for sexual assault, and suspended the sentence for two years.
Boylan also has to register as a sex offender.