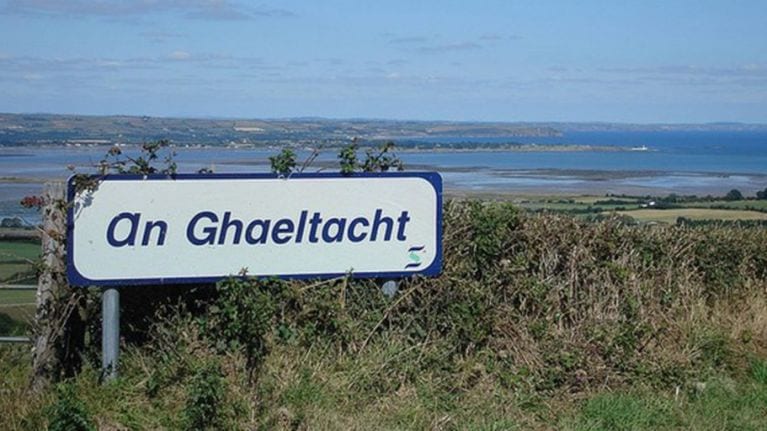 The number of jobs in the Galway Gaeltacht at companies supported by Údarás na Gaeltachta reached its highest ever level in 2021.
As of the end of last year there 3,180 full-time jobs at Údarás client companies in Galway, a net increase of 225 positions.
This resulted from the creation of 335 new jobs at client companies according to Údarás' end of year statement, the highest ever figure for the second year running.
A big part of the growth in Galway has been in the medtech sector, with major announcement from multiple companies.
Biomaterials manufacturer Aran Biomedical announced 150 new high quality jobs, and Cambus Medical announced over 40 jobs as part of a €1.9 million expansion.
Along with these, ÉireComposites announced plans to create 40 new jobs after signing a multi-million Euro contract with Spirit AeroSystems.
Chief Executive of Údarás Mícheál Ó hÉanaigh said that gaeltacht communities and companies deserve "huge recognition" for how they have persevered during the pandemic.
"The challenges placed on Gaeltacht businesses and communities by this pandemic and Brexit are yet to be overcome," Mícheál Ó hÉanaigh said.
"But it is a source of considerable encouragement to see greenshoots of recovery by companies including the surge in the medical device sector in the Gaeltacht."
"Some of these indigenous companies are a real source of inspiration to others, those businesses that started out with just one or two employees and are now among the largest employers in the Gaeltacht."
2021 also looked to the future of the Galway Gaeltacht, with the Ros a Mhíl Harbour Report declaring that development of the harbour could result in 900 jobs in the renewable energy sector.
Nationwide there were 825 new jobs created at Gaeltacht companies last year, a net increase of 446 full-time jobs.
This brought the total number of jobs supported by Údarás na Gaeltachta to 7,809 as of year's end.
Chair of Údarás Anna Ní Ghallachair said that the board takes "significant encouragement" from these figures, and the progress made in sectors providing high-quality jobs to gaeltacht residents.
"A significant milestone has been reached in terms of language planning thanks to the diligence of the Gaeltacht communities in preparing the plans."
"For the first time, language plans will be implemented at a community level in every Gaeltacht community in 2022 supported by direct investment in those language communities."
Outside of jobs creation, Irish Language Plans were approved for nine areas in Galway last year, with six of them already being implemented.
At the community level in the Galway Gaeltacht, a total of €1,002,340 in funding was provided to 12 organisations under the Community Development Programme in 2021.
The co-operatives and community-based organisations provide important local services, co-ordinate community development activities and provide an advisory service to the voluntary sector in their area.
Last September also saw the launch of the An Cheathrú Rua 2022-2027 Action Plan, which seeks to progress development in the area.