TG4 has been nominated in multiple categories for this year's Celtic Media Festival Torc Awards announced recently.
Eighr programmes for the Irish channel have been put up for a prize at the festival, which is taking place in person for the first time since 2019.
The Celtic Media Festival is an annual three day summit, celebrating the Celtic languages of multiple countries.
The Torc Awards are the highlight of the event, am International competition across all genres in TV, Film, Radio, and Digital Media.
Alan Esslemont Director General TG4 and Chair of the Celtic Media Festival said that they were delighted to receive ao many nominations for the Torc Awards.
"These nominations showcase TG4 's range of high quality productions for audiences."
"We look forward to this year's festival in France with our colleagues from across Europe to celebrate the best of Celtic Media."
The Celtic Media Festival will take place this summer on June 7 – 9 in the stunning medieval city of Quimper in Brittany, France.
TG4 received nominations across multiple genres including the Spirit of the Festival Award:
Arts and Spirit of the Festival – Samhlú 2020 
Produced by Fíbín Media, Samhlú 2020 celebrated a year like no other where cultures and traditions collides into a celebration of togetherness inspired by the artistic ventures of 2020.
.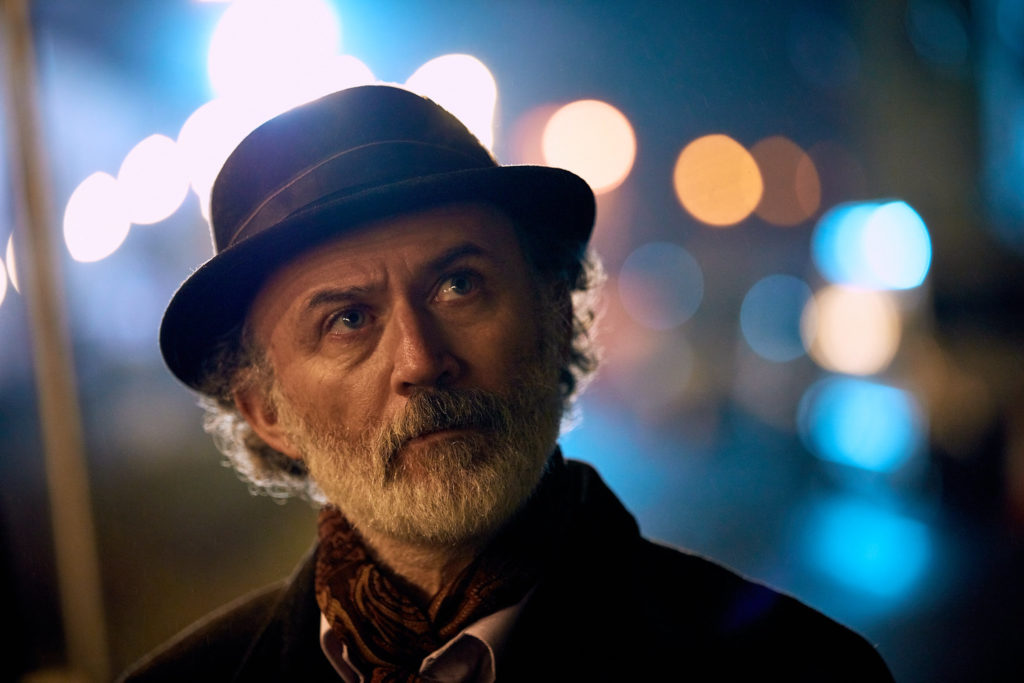 Led by Tommy Tiernan, a bringer of light and storyteller, with new music by Bill Whelan, this magical setting in Roundstone Co. Galway erupts into performances from every artform, where doorsteps, piers and chipper vans become stages.
Children's Programme – SOL 
This animated film aims to bring light and comfort to families with young children.
Featuring a boy called Sol whose world is plunged into darkness when his beloved grandmother dies, the film explores the different aspects of grief through the eyes of a child.
But Sol's message is uplifting. Sent on an urgent quest to find the light that has gone out in the world, Sol's adventurous journey enables him to realise his love for his grandmother is greater than the pain of his loss.
Produced by Paper Owl Films with support from NI Screen's Irish Language Broadcast Fund.
Current Affairs – Misneach Tom Clonan 
20 years ago, Tom Clonan, then a captain in the Defence Forces completed a PhD in DCU.
As part of his doctoral research he interviewed 60 female soldiers.
The research results would change his life forever, as 59 of those interviewed reported a catalogue of discrimination, bullying, sexual harassment and assault. Produced by Midas Productions.
Factual Entertainment – Hector Éire Nua 
Hector is on a whirlwind tour of Ireland meeting all the great people from overseas who now call Ireland their home.
From Brazil to the Congo, Canada to Ghana, Russia to Syria, he's in search of answers of who they are, why they came, how they settled in and how Ireland is treating them.
These people are the changing face of Ireland – This is Hector's 'Éire Nua'. Produced by Domhan Media.
Live Music Programme – Ómós Michael D @ 80 
A special hour of music, song, dance and poems that celebrated President Michael D. Higgins' 80th birthday, recognising his enormous contribution to the Arts and featuring some of Ireland's finest performers.
With Van Morrisson, Iarla Ó Lionáird, Tolü Makay, Laoise Kelly, Rita Ann Higgins, Steve Cooney, Mary Robinson, Máirtín O'Connor, Ivana Bacik Paddy Keenan, Thomas McCarthy, Doireann Ní Ghríofa, Gary Hynes and Gearóid Ó Tuathaigh. Produced by Aniar TV.
Single Drama – Doineann
A TV producer returns to his island home to find all trace of his wife and their baby gone.
The island's only, and elderly, police officer exposes that not all is as it seems.
Starring Peter Coonan, Bríd Brennan, Seán T. O Meallaigh agus Clare Monnell. Produced by Doubleband Films.
A film from the Gealán scheme funded by Northern Ireland Screen's Irish Language Broadcast Fund, TG4 and BBC Gaeilge.
Short Form – Na Debs
A Tik Tok drama produced for Cruinniú na nÓg with funding from Creative Ireland.
The drama used the popular trend #Fairytale on Tik Tok to tell the love story of a Debs Fairytale or a classic teenage romance featuring Gillian and Séamus.
The drama was published on TG4's young peoples platforms BLOC in segments.
The fun, hyper and energetic drama was developed by young people withwriter and director Philip Doherty, who also directed the award-winning Samhlú 2020. Produced by Fíbín Media.