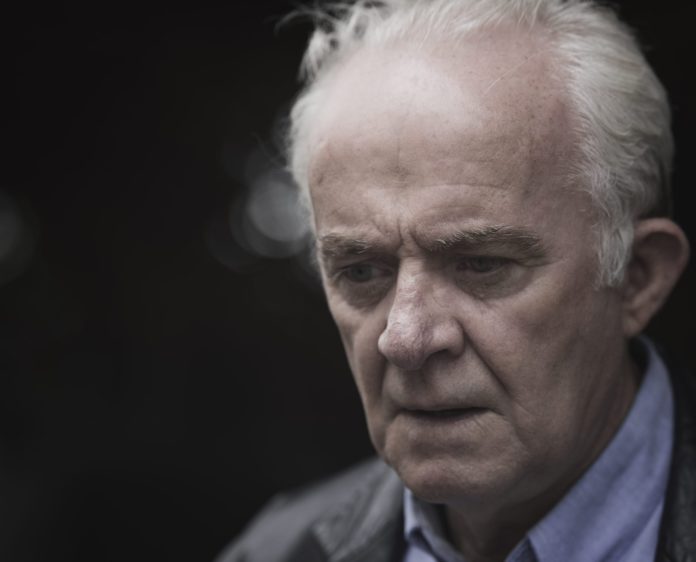 Ros na Rún, the beloved Irish language sitcom filmed here in Galway, is celebrating 25 years on the air with six special programmes celebrating, and lampooning, beloved characters and stories down the years.
The six programmes will air each Tuesday and Thursday over the next three weeks
The Man you Love to Hate
The first up for a look back at his long and contentious history this week is Tadgh Ó Direáin, publican, Undertaker and a callous businessman in Ros na Rún from the onset.
He never worries that his cruel and often insulting comments drive his customers away!  After all, this is the only pub in the village,
Tadhg loves to meddle in others people's business. In this episode, dedicated to the man we love to hate, it's the chance for other characters to meddle in his. 
They speak openly and candidly about his relationship with his family, his love life, his dodgy business dealings and possibly his secrets that he hides!
Grá agus Crá
Where would any soap opera be without a juicy diet of relationship drama, and Ros na Rún is no exception.
In the past two and a half decades there have been enough affairs, marriages, divorce and heartache to make you wonder how it all fits in one small village.
In this Episode Berni talks about Caitríona's dalliances with men, and her affair with her husband's son. 
Meanwhile Caitríona and Mo share Berni's misfortune in her romantic relationships, including her love for the wayward Liam and her plan to jilt him at the altar. 
It's time to dish the dirt and reveal some juicy romantic secrets. 
As the saying goes – 'Every woman should have a husband, preferably her own' – Maybe some of the Ros na Rún villagers should heed this advice
These two special show this week will air at 8:30pm on TG4 this Tuesday and Thursday, with more history of this incredible show to follow in the weeks ahead.