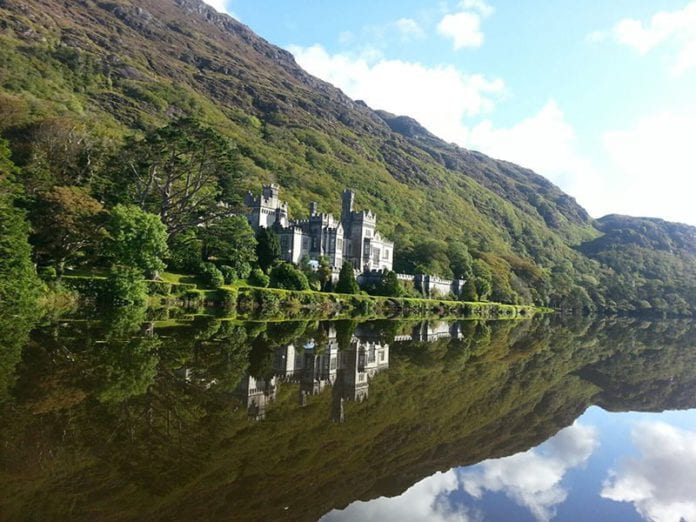 RTÉ Nationwide is marking the centenary celebration of the Benedictine community at Kylemore Abbey with a special show this evening.
The Benedictine sisters came to Kylemore Abbey 100 years ago, fleeing from the dangers of WWI in Ypres where their monastery was burned to the ground.
Since then the sisters have become famous custodians of the stunning Victorian Abbey and Walled Gardens which are one of the most visited tourist destinations in Ireland.
To highlight this significant historical milestone in one of Ireland's primary visitor attractions, RTE's Nationwide and it's presenter Anne Cassin went to visit the community in Connemara.
A dedicated feature programme will be broadcast on RTE One's hugely popular Nationwide show this evening at 7pm to mark the anniversary.
The show catalogues the inspiring story of the Benedictine sisters from the arrival in Connemara from war torn Europe through to the present day.
On her journey through their history, presenter Anne Cassin spends time with Mother Abbess, Maire Hickey OSB who speaks about the relationship between the Benedictines and the local Connemara community.
She also discusses the development of a new monastery at Kylemore Abbey as the embark on their second century, and reflect on massive improvements made to the tourist offering at Kylemore in recent years.
Cassin also meets Sr. Magdalena FitzGibbon OSB, who is well known for her work in developing the Kylemore estate as a tourist attraction over many years.
They discuss the role of the renowned boarding school, transitioning following its closure to Kylemore as a leading visitor attraction, recent investments and its role in the tourism landscape of Galway and the West.
Other highlights of the Benedictine Community which were shown to the camera include the Soapery and Chocolate Kitchen they run, as well as their beloved music school open to children of all ages.
RTE Nationwide also takes the time to meet with past pupils of the famous Kylemore Girls Secondary school who now work in the leading visitor attraction as they forge their careers in marketing and management.
While the Abbey is celebrating its centenary, the Victorian Walled Gardens on the estate turn 20 this year.
Hear from the captivating Head Gardener, Anja Gohlke from Berlin who has made Kylemore and Connemara her home over the past 18 years, about the development of these stunning estate gardens.
With over half a million visitors coming to Kylemore Abbey each year, this programme not only explores its past, but what their mission ethos is today, and what the plans for the future are.