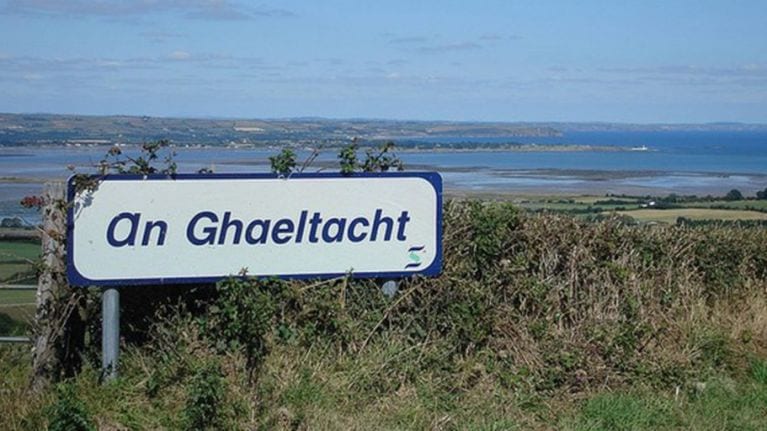 The government has approved a €3.72 million fund to support the promotion of Irish language based arts in the Gaeltacht.
The three year Ealaín na Gaeltachta programme will help see thousands of children in Gaeltacht areas get an opportunity to explore the arts, along with supporting incomes for professional artists.
The €3.72m fund approved by Minister for the Gaeltacht Catherine Martin is three times larger than the previous three year programme.
A youth-enabling programme entitled Cuisle is the central plank of the approved fund – its goal is to promote language-based arts, especially drama.
The increased fund will be used mainly to:
provide for c. 5,000 pupils/children in 15 Gaeltacht Language Planning Areas through the Cuisle programme 
support the creation of 2 full-time and 2 part-time post to carry out the organisation's expanded agenda
create an income opportunity for up to 14 artists – including musicians, playwrights and singers.
Minister Catherine Martin said, "Ealaín na Gaeltachta has been doing good work for many years with the help of both my Department and the Authority, to support the promotion of the arts in the Gaeltacht."
"That work is more important now than ever and the particular value of the language-based arts for the Gaeltacht and for the Irish language is recognised more than ever."
"The language-based arts are an integral part of the distinctive culture of the Gaeltacht – including sean-nós singing, music, drama and dance."
"Through the approval of this increased fund, Ealaín na Gaeltachta will be enabled to further increase the valuable work programme they have in hand for the most valuable and distinctive part of Gaeltacht culture – the Irish language."
Ealaín na Gaeltachta was founded in 1997 to develop and promote the indigenous and contemporary arts of the Gaeltacht and to increase opportunities for development and employment in the sector.
€1.275m was approved for the organisation in 2019, over a three-year period, to benefit the language-based arts in the Gaeltacht and to provide improved learning and training opportunities for the youth.
The director of Ealaín na Gaeltachta, Paddy Glackin, said that the results of the increased funding they have now been given will be evident for years to come.
"This will greatly increase our ability as an organisation to provide additional opportunities for the young people of the Gaeltacht in the fields of music, dance, singing, oral arts and now in drama."