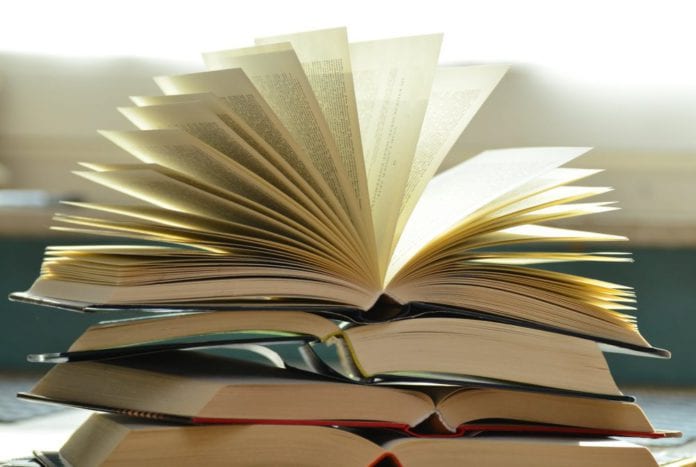 Emerging writers in Galway who want to showcase the work they've created in lockdown can have their chance at the Over the Edge Fiction Slam next month.
The 12th annual Fiction Slam from Over the Edge will take place via Zoom on Friday April 9 with featured readers Alvy Carragher and Una Mannion.
Alvy Carragher grew up in rural Ireland and considered herself a writer long before it was appropriate.
She has an MA in Writing from NUI Galway, and her first collection of poems, Falling In Love With Broken Things was published by Salmon Poetry in 2016; her follow up The Men I Keep Under My Bed will be published by Salmon this year.
Her debut novel The Cantankerous Molly Darling was published by Chicken House Books in 2019. A former resident of both Louisiana and South Korea, she is currently holed up in Vancouver where she is tinkering away at a second novel and learning to speak Canadian.
Una Mannion was born in Philadelphia and now lives in County Sligo, Ireland with her husband and three children.
A Crooked Tree is her first novel and was published by Faber & Faber in 2020. Una has an MA in Writing from NUI Galway and was a Featured Reader at the May 2016 Over The Edge: Open Reading and at the 2017 Cúirt / Over The Edge New Writers' Showcase.
The first twelve fiction writers to text Kevin Higgins on 087-6431748 or email over-the-edge-openreadings@hotmail.com on the evening of Friday, April 9th and register will be guaranteed a place in the slam.
All participating writers should prepare two pieces of their own fiction, as there are two rounds. The time limit in both rounds is five minutes. Extracts from longer stories are admissible. Stories do not have to be memorised.
The Fiction Slam will be judged by a three person jury made up of Alvy Carragher, Una Mannion and an audience member.
Three writers will go through to the second round and the prize for the winner is two bottles of excellent wine, one read, one white, and a most delicious box of chocolates, which will be delivered to you.
Over The Edge is inviting you to the April 2021 Fiction Slam on Zoom. Friday, April 9, 8pm sharp at https://us02web.zoom.us/j/7389013549.  Meeting ID: 738 901 3549.