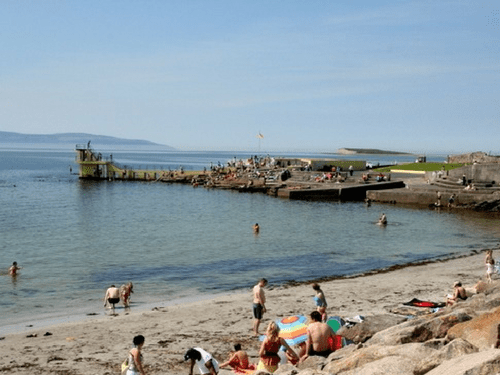 Met Eireann has officially issues a status yellow weather warning for blisteringly high temperatures of up to 32 degrees in the coming days.
Over three days on Sunday, Monday, and Tuesday, daytime temperatures will average 25 to 30 degrees across Ireland.
In some places, the mercury could even rise as high as 32 degrees, close to the highest ever temperatures recorded in Ireland.
Night time temperatures will also be uncomfortable high, ranging from 15 to 20 degrees, with humid conditions as well, Met Eireann has said.
The weather warning covers all of Ireland, and will be in effect from 6am on Sunday morning, until 9pm on Tuesday night.
The risks associated with this heatwave include heat stress, particularly for older and more vulnerable people, a high solar UV index, and the risk of incidents on the water.
The heatwave will be the result of high pressure pressure moving up from the Azores, and interacting with a low pressure system developing off the coast of Portugal, before heading north.
As the cyclonic high pressure and anticyclonic low pressure system interact, they will generate a strong surge of warm air pushed towards Ireland.
Meteorologist Paul Downes said "While the high builds in on Friday and Saturday the high temperatures will range generally in the low to mid 20's."
"There will also be some upper cloud at times making sunshine a little hazy and there is a chance of a few showers too."
"As the high begins to drift a little to the east on Sunday, temperatures will rise to mid to upper 20's with temperatures possibly surpassing 30 locally on Monday."
"There is a little more uncertainty regarding Tuesday but it does look like it will be another hot day and perhaps as hot if not hotter than Monday."
"While this warmer air moves in our direction there will be the chance of a few thundery bursts especially on Tuesday."