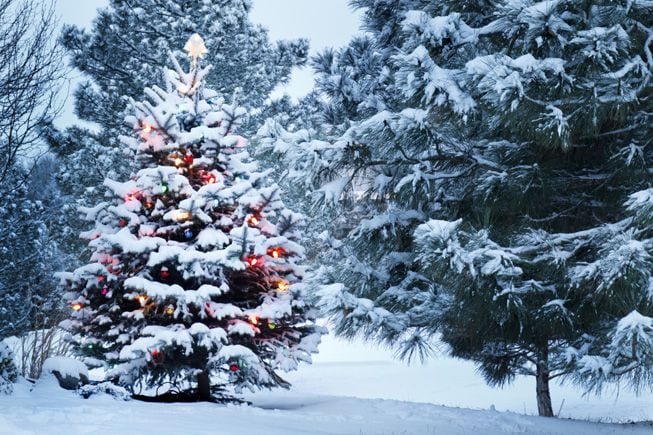 Anyone dreaming of a white Christmas this year is set to be disappointed once again, with temperatures not falling low enough for snow in Galway until next week.
Met Éireann says that there is some uncertainty in the forecast for Christmas weekend but that high temperatures will be around 7 to 10 degrees on Christmas Day.
It will likely be a dull, wet Christmas Day across much of the country after rain spreads across the country from the southwest on Christmas Eve (Friday).
Temperatures will then turn cooler in the week between Christmas and New Year, with some snow showers possible on Tuesday and Wednesday as temperatures fall to around freezing.
Today will start wet with rain continuing throughout the morning. The most persistent rain will clear to the east by afternoon, and drier intervals will develop for a time.
Scattered patches of light rain will linger though, and it will feel slightly milder with highest temperatures of 9 to 11 degrees in moderate to fresh southeast winds.
The rain will clear on Thursday, making way for a brighter, drier day with some sunny spells and scattered showers.
It will be relatively mild with highest temperatures of 9 to 12 degrees in moderate southwesterly winds.
Met Éireann says that Christmas Eve will begin wet, but the rain will clear to the north through the day with some drier spells developing.
Scattered patches of light rain and drizzle will linger and highest temperatures will be 8 to 11 degrees in mostly moderate southeasterly winds.