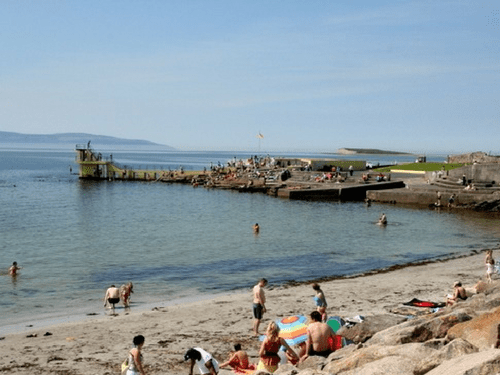 Galway is going to cool of somewhat after a scorcher of a weekend, but temperatures will still stay in the high teens throughout the week.
Monday will be the hottest day of next week according to Met Eireann, as the end of out weekend heatwave sees temperatures as high as 18 to 23 degrees.
Hazy spells of sunshine in the early afternoon, but with cloud cover increasing in the afternoon.
Other than that, there will be a light variable breeze in the morning, veering southerly and becoming moderate in strength later in the day, with patchy rain developing overnight.
Tuesday will start off wet, with rain, heavy at times, in the very early morning, but this will clear up before the day really starts.
Expect cloudy skies for the most part, but with some spells of clear sunshine in the afternoon, and highest temperatures of 16 to 20 degrees.
Wednesday will start off bright and sunny for the morning, but with increasing cloud from midday onwards.
However, Met Eireann says that conditions will remain dry for the most part, aside from some patchy showers in coastal areas.
A light westerly breeze will turn moderate in strength as the day goes on. The heat should also be more manageable on Wednesday, with highest temps of 15 to 17 degrees.
Thursday will similarly be partly cloudy, but with sunny spells as well, and no rain forecast for now.