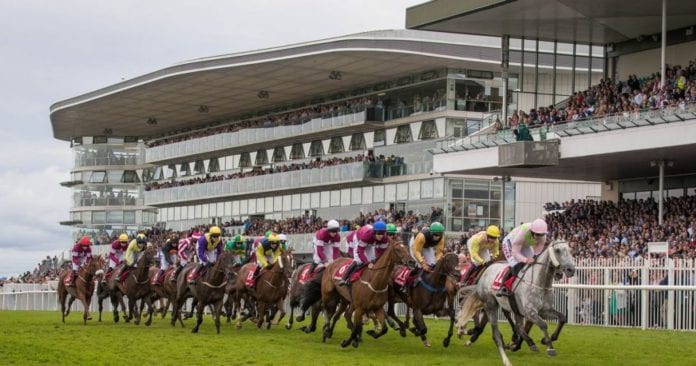 The 'longest week in the racing year' or as Galwegians call it 'Race Week' has arrived and the 149th staging of the Galway Races begins this evening (Monday, 30th July) at 5.20pm. 
Over the next seven days, 52 races will take place at Ballybrit with over 150,000 punters expected through the gates in Galway with an estimated €54 million boosted into the economy.
Rain could well be the order of the first day but along with the main event race, the Connacht Hotel Handicap at 7.40pm, a jockey legend returns to the saddle for the first time in four months when Ruby Walsh runs in the opening race.
Galway is often about the battle for leading trainer, a competition Dermot Weld made his own for years before Willie Mullins stealing his thunder in 2016.  Throw-in the O'Briens (Aidan and Joseph) and this race will be equally watched as much as the horses.
🌱Track update from the Clerk of the Course Lorcan on Day 1 @Galway_Races pic.twitter.com/D0Yt4uw6qK

— Galway Races (@Galway_Races) July 30, 2018
Those that travel to Ballybrit will enjoy all the hospitality trimmings that Galway has to offer and the fare on the track should be good also.
The Glamont.com & Galwaybayhotel.com Novice Hurdle is the first of Monday's seven-race card and all predictions point to a triumphant Walsh return when he saddles Easy Game.
At 5.55pm is the Easyfix Handicap Hurdle with Denis Hogan's Storm Rising fancied by many.  But Motcomb Street, Viking Hoard and Act In Time are others to keep an eye on.
The Claregalwayhotel.ie (C & G) Irish EBF Maiden is next, a race that Weld has dominated with seven out of the last 10 winners.  And his horse Third World is expected to keep that run going though Wargrave and Joseph O'Brien's Mount Tabora are ones to watch.
At 7.05pm is the Claytonhotelgalway.ie Handicap and this is among the two toughest races to call.  Among the leading punts are Weld's Tashman, Tim Doyle's Krispen, Joseph O'Brien's Palace Guard and Premier League.
The opening night's big race worth €100,000 is the Connacht Hotel (Q.R.) Handicap and Patrick Mullins' ride Limini is the strong favourite but Golden Spear is another that could upset the odds.
The 8.10pm Eventus Handicap is another that will be difficult to call.  Johnny Murtagh's Baba Boom goes for a hat-trick but is against Weld's Imrana, Nibiru, Bit of Banter and Flindt.
The final race is the 8.40pm Monami Construction Flat Race where Willie Mullins' Royal Rendezvous and Jessica Harrington's Exit Poll are the fancied horses.  Neptune and Zero Ten are also in the mix.
👫🙌🏽Good morning from the team at Galway… we're all set! See you soon 😆🐎🇮🇪
Here"s to a great week for all involved and our racegoers
Gates open: 2.30pm
1st race: 5.20pm
8 races #GalwayRaces #unmissable pic.twitter.com/2H2Bzvw5HS

— Galway Races (@Galway_Races) July 30, 2018
5.20 Galmont.com & Galwaybayhotel.com Novice Hurdle 
(Galway Daily Prediction: Easy Game 11/8, Dark Horse: Shoulda Lied 5/1) 
5.55 Easyfix Handicap Hurdle 
(Galway Daily Prediction: Storm Rising 16/1, Dark Horse: Kellyiscool 7/1) 
6.25 Claregalwayhotel.ie (C & G) Irish EBF Maiden 
(Galway Daily Prediction: Third World 11/4, Dark Horse: Mount Tabora 11/4) 
7.05 Claytonhotelgalway.ie Handicap 
(Galway Daily Prediction: Krispen 9/2, Dark Horse: Premier League 7/1) 
7.40 Connacht Hotel (Q.R.) Handicap 
(Galway Daily Prediction: Limini 15/8, Dark Horse: Benkei 9/1) 
8.10 Eventus Handicap 
(Galway Daily Prediction: Baba Boom 7/2, Dark Horse: Ashqar 10/1) 
8.40 Monami Construction Flat Race 
(Galway Daily Prediction: Exit Poll 9/2, Dark Horse: Royal Rendezvous 5/4)