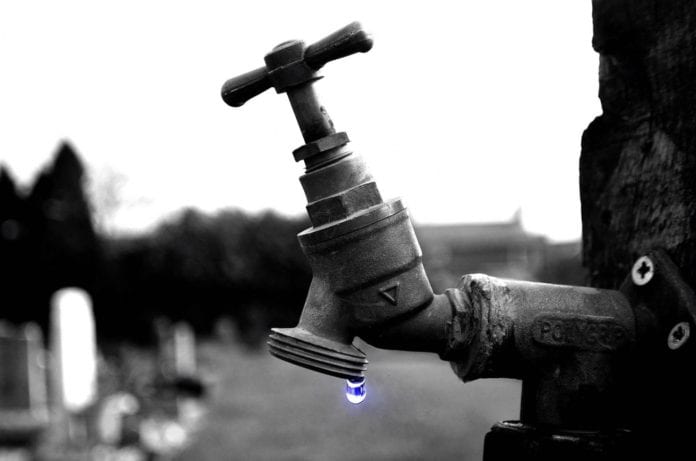 Irish water is implementing fresh nighttime water restrictions on Inis Mór from 10pm to 7am starting next Monday, July 2nd.
Water consumption on Inis Mór has risen 40% in the last week in the ongoing heatwave, given rise to serious worries about reservoir water levels.
Water restrictions on Inis Oirr and remain in place from 11pm to 7am. Irish Water has seen a 30% increase in consumption over the past 11 days on Inis Oirr and Inis Meain.
Other areas across Galway have also had restrictions put in place for the foreseeable future as demand outstrips supply, with the possibility that more may come into effect if things don't change.
Commenting on the ongoing situation, Irish Water's Corporate Affairs Manager, Kate Gannon said: "We are very grateful to the public and to businesses for all efforts to conserve water. Every small measure has a positive impact."
She said that Irish Water is mindful of the serious impact that water restrictions could have on certain businesses, especially farmers who need large amounts of water for crops and livestock.
"Where restrictions are necessary we are endeavouring to do them at times that will have the minimal impact on homes and businesses." she said, adding that they are liaising with farming groups to provide whatever help they can with drought conditions.
Homes in the Ballyconneely and Foreglas areas served by the Ballyconneely Treatment plant have nighttime restriction in place from 11pm to 7am.
Some water outages have occurred in Tír na Fhía and Leitir Mór as demand on the schemes is stretching supplies. The Gortanummera area between Portumna and Killimor will see water restrictions in place on Friday night.
Irish Water are urging customers in the Clarinbridge, Kilcolgan, Roveagh, Ballinderreen and Tyrone Group Water Scheme to conserve water wherever possible as the supply to Clarinbridge Water Tower is not enough to meet demands. They're warning that nighttime restrictions may be imposed of the situation doesn't improve.
In the city areas supplied by the Tonabrocky reservoir have nighttime restrictions in place from 11pm to 7am to allow water levels a chance to recover.
Parts of the city affected by the restrictions include Barna, Moycullen, Knocknacarra, Kingston, Taylor's Hill, Letteragh Road, Bishop O'Donnell Road, Clybaun Road, Cappagh Road, and the Ballymoneen Road. These areas may experience low water pressure at nighttime.
Nationally, Irish Water have identified 100 water supplies that they deem to be at risk, with over 4,000 customers being impacted by supply losses and restrictions so far.
Tips for conserving water can be found on Irish Water's Be Water Smart page with information on how to cut back water consumption at home, in the garden, or on the farm.
While they are urging customers to cut back their water usage voluntarily, Irish water are warning that they are assessing what legal measures can be taken if people overuse water.