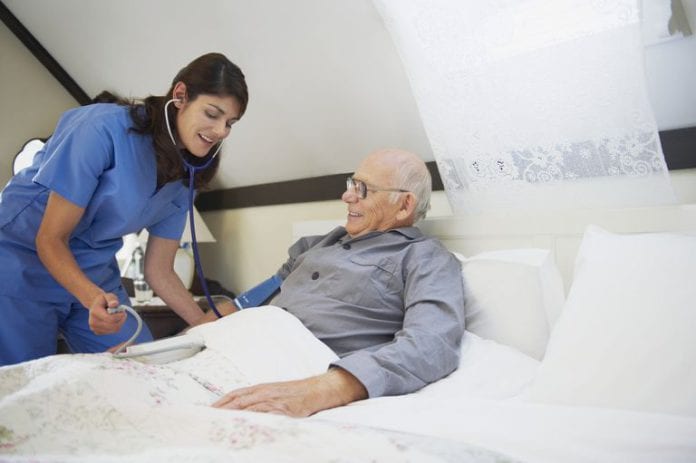 The HSE's plans for a 50 bed Residential Care Centre in Tuam can progress to the next stage as planning permission has been granted by the county council.
The Residential Care Centre on the Sean Purcell Road in Tuam will contain 50 ensuite bedrooms, including a dedicated dementia unit with ten beds.
The design for the Residential Care Centre consists of a two storey building with a central courtyard and adjoining wings for services and a day care.
The centre will include a reception area, day care and therapy spaces, activity rooms, dining areas and their associated kitchen facilities, family accommodation and amenities as well as office and administration space.
"Development of this Residential Care Centre and Day Care facility will provide much needed modernised services for those in need of residential care, and their families, within the Tuam and hinterland area," the HSE said.
A Landscape Plan was submitted with this application which said that residents and visitors would be able to enjoy a rooftop terrace garden, landscaped courtyards and other garden areas.
"The external environment will be designed to accommodate places for residents to be alone, places to be with family and friends, places for external therapy and places for staff".
One objection was received by the county council which said that a proper Environmental Impact Assessment had not been carried out and that this development should be located in the city, not Tuam.
In August the county council requested significant changes to the initial design, asking the HSE to remove the vehicle access onto the Sean Purcell Road out of road safety concerns.
Instead the council said that vehicle access to the Residential Care Centre should be through the existing Primary Care Centre nearby.
The HSE was also conduct a full Road Safety Audit, update its Flood Risk Assessment and increase the amount of bicycle parking in the plans.
In response the HSE said that access off the Sean Purcell road is the only "viable, safe option to serve the proposed development and is designed to meet relevant safety and technical requirements".
A Road Safety Audit, Waste Management Plan, and updated Flood Risk plans were submitted to the council
Planning permission was granted by the county council with a total of 16 conditions attached, and before work can begin the HSE must lodge €49,959 with the council to pay for the provision of public services.
Any existing trees, hedges, and stone walls on the site must not be interfered with except in the provision of site access and any phone or power lines for the centre must be located underground.