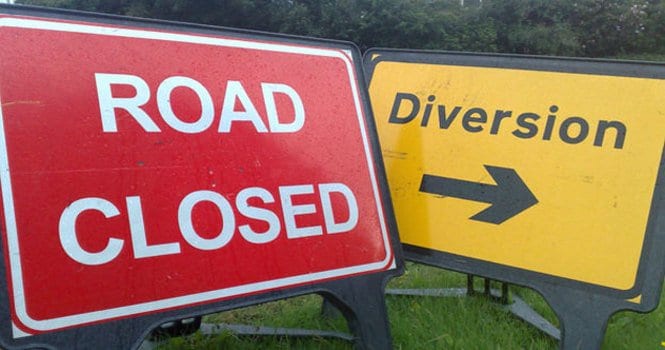 Roadworks which are expected to take two days to complete have gotten underway near Creggs in East Galway this morning.
Harrington Concrete & Quarries, acting on behalf of the county council, is carrying out resurfacing overlay roadworks on the L-2318 Creggs – Glinsk road.
The road will be closed between 8am and 6pm each day while work is taking place on Monday and Tuesday.
Separately, another set of two day roadworks are taking place outside Loughrea from today.
The county council is also carrying out resurfacing works on the L4211 at Newtowndaly.
This will involve closing a section of the road in question from 7:30am to 7pm today and tomorrow.
Motorists in both areas are advised to expect delays and give themselves more time to complete journeys.