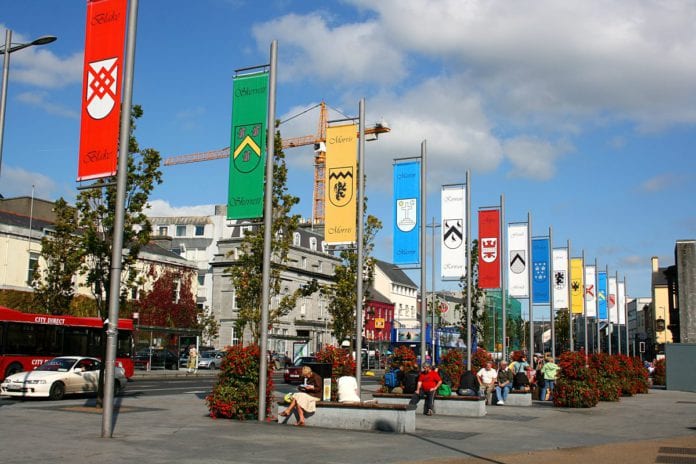 Galway City Council will make a planning application for a major new road development in Galway city centre for public transport, cyclists and pedestrians.
The plans for the 6.7 km Cross-City Link (University Road to Dublin Road) in the city centre will be submitted to An Bord Pleanála and documents will be made available this Friday, 16 September.
The development will be on existing roads providing improved walking, cycling and bus infrastructure on the key access corridor, and will remove through traffic in the city centre.
Access for 'destination' traffic will be maintained, but re-routed in many locations to provide access to premises and car parks.
Loading for businesses along the proposed road development will also be maintained, but also altered and restricted to specific times and routes.  
The city bus network routes will be changed to use the corridor, providing more frequent services with reliable journey times.
The BusConnects Galway: Cross-City Link (University Road to Dublin Road) scheme is part of the wider Galway Transport Strategy developed by Galway City Council, Galway County Council, and the National Transport Authority in 2016.
Galway City Council will make a Compulsory Purchase Order for the lands necessary for the scheme, and that order will be subject to confirmation by An Bord Pleanála.  
Newspaper notices will be in local and national papers this Friday, 16 September 2022 and project documentation will then be available on the scheme website at www.crosscitylinkgalway.ie 
Hard copy documents can be viewed in City Hall, from 9am to 4pm, Monday to Friday, from Wednesday 21 September to Friday 18 November 2022.  
Submissions/observations can also be made on the An Bord Pleanála website.
Any enquiries relating to the application process should be directed to An Bord Pleanála (Tel. 01 8588100).