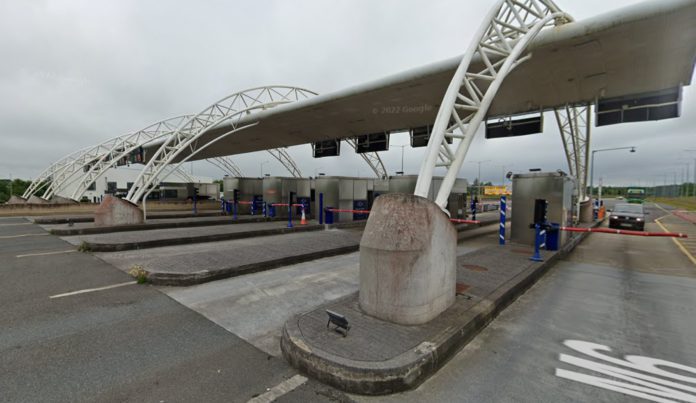 Toll prices at the N6/M6 toll plaza in Galway will be going up by 10c for most drivers from the start of next year.
Transport Infrastructure Ireland has announced that from January 1, 2023, the toll price will go up from €1.00 to €1.10 for cars and motorcycles.
For buses, there will be a 30c increase in the toll price, going up to €3.80; Trucks will also see a 40c increase for LGVs and a 50c rise for three and four axle vehicles.
These price increases are the same for multiple motorways and national roads across the country.
The toll rates listed above will be in effect next January for the  M1, M7/M8, M8, N6, N25WF, and N18-LT roads.
The M6 Galway to Ballinasloe motorway has its toll plaza at Cappataggle, and makes up part of the larger N6 national route.