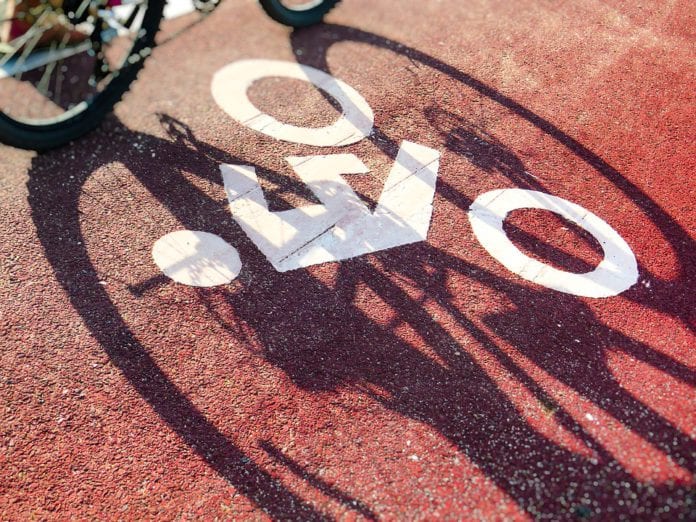 Galway City Council has been allocated €3 million for 21 pedestrian and cycling infrastructure projects across the city.
The funding for Galway City is part of a €55 million allocation by the National Transport Authority to local councils as part of the July Stimulus.
The funding is meant to help councils adapt their infrastructure to COVID-19 challenges, as well as improve overall safety for cyclists and pedestrians.
According to the NTA, this funding has been made solely for design and works which can be completed by the end of November 2020.
The single largest allocation is €686,000 for the resurfacing of Quay Street and High Street in the city centre.
After that comes €360,000 for the resurfacing of various roundabouts and junctions, specific locations of which have not been announced, to improve pedestrian and cyclist safety.
€350,000 will be spent on the development of a cycleway between Ballybane and Briarhill along the N6, while a further €250,000 will go towards the reconstruction of "defective" footpaths and cycle tracks between the N6 Ballybane Junction and Browne Roundabout.
The upgrade of Quay Street and High Street is part of a €3 million investment in pedestrian and cycling infrastructure in #Galway that my Department is announcing today. A €350,000 cycleway will also be developed between Briarhill and Ballybane. See hereunder for the full list. pic.twitter.com/hGTHva5p2t

— Hildegarde Naughton (@1Hildegarde) August 22, 2020
"The allocations being made today will go a long way in delivering a safe and sustainable environment for active travel in our villages, towns and cities," Galway TD Hildegarde Naughton said.
"Travel to work, school or the local shop on two wheels instead of four will see an uplift from this much needed and timely financial endorsement by the Government."
"I look forward to continuing to work with our local authorities as they continue on their journey to accelerate sustainable travel in the coming weeks and months through this fund and beyond."