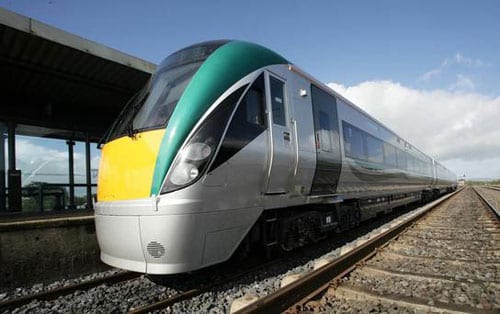 Disruptions are expected to rail travel between Galway and Dublin this weekend, with a number of services operating as bus transfers.
Irish Rail is carrying out line improvement works between Hazelhatch and Portarlington this Saturday and Sunday, with the majority of disruption expected tomorrow.
One regularly scheduled train on Saturday has been cancelled, the 6:30pm Heuston to Galway service.
Multiple other trains will be operating as bus transfers for the leg of the journey between Athlone and Dublin throughout the day on Saturday.
Less disruption is expected on Sunday, with just one train in the morning running a bus transfer, the 8am Heuston – Galway service.
The 11am Galway – Heuston train will be delayed by half an hour, and the 11:40 Heuston – Galway train will not stop at Clara.
For a full list of all the rail services affected by these works, go to: irishrail.ie/en-ie/news/irishrail-engineering-works