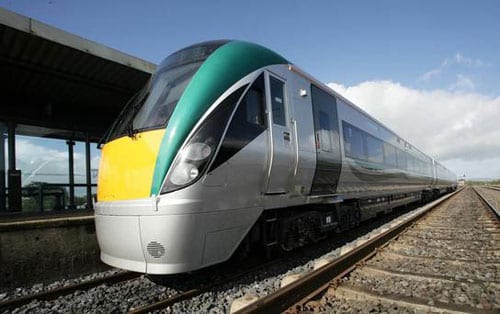 Some disruption is expected to regular rail services in Galway and Mayo this weekend due to works on the railway line.
Irish Rail will be carrying out engineering works between Sallins and Kildare on Sunday, August 21.
As a result there will be delays to multiple trains to Galway, Westport, and Ballina, and one train running with bus transfers.
The following services on Sunday will be affected by the engineering works:
08:00 Heuston to Galway will be bus transfers from Heuston to Kildare and Portarlington, train at 09:15 from Portarlington to Galway
09.40 Athlone/Westport is deferred to 10.06
10:35 Ballina/Manulla Junction is deferred to 10:55
11:07 Manulla Junction to Ballina is deferred to 11:32
11.00 Galway to Heuston is deferred to 11:25
Far more substantial disruption is expected on the weekend of Saturday & Sunday, August 27 – 28 due to works in the same area.