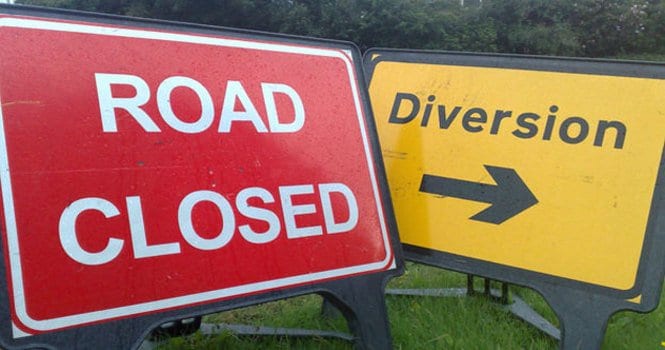 Nightly road closures will be in place for roadworks taking place in and around the M18 motorway in south Galway this summer.
Galway County Council intends to carry out resurfacing works on R348/M18 junction roundabouts.
This will involve nightly road closures on either side of the junction with the M18 motorway.
The works will take place over two weeks from Monday, June 12 through to Saturday, June 24.
The works will be carried out between L4506 (Kiltiernan West, Kilcolgan) and L85664 (Tonroe, Ardrahan).
In order to facilitate these works, the road will be closed from 8pm to 6am each night.
Diversion routes will be in place via the R347 road and M17 motorway.