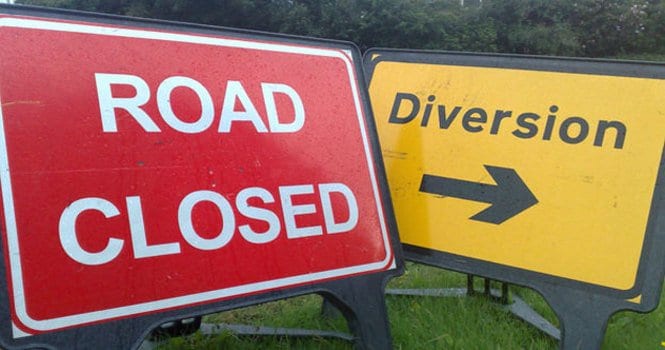 A street in Galway City Centre will be closing for two months while the new pedestrian bridge is being built.
The city council have given notice that the Gaol Road Link, in front of the cathedral, will be closed from October 24 to December 22.
This is to allow for the assembly and installation of the new Salmon Weir pedestrian and cycling bridge.
Local diversions will be in place along Gaol Road, behind the Cathedral, and University Road.
Work began on the new Salmon Weir pedestrian bridge in April of this year, and the project has so far involved a road closure on the Newtownsmith side.