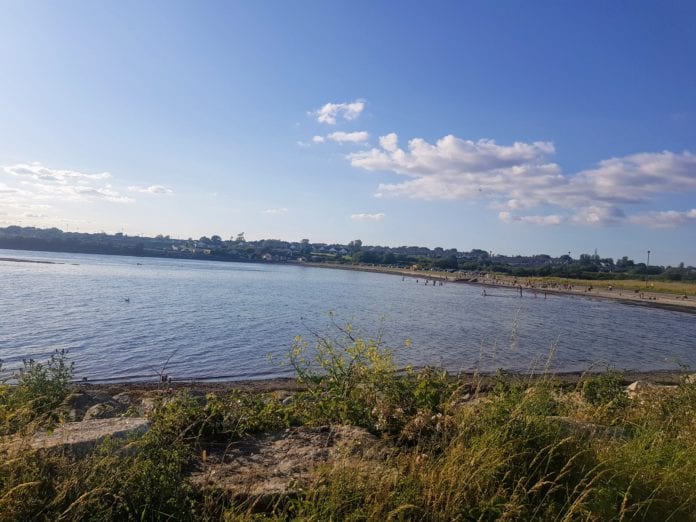 The City Council has lifted a swimming ban which was put in place for Ballyloughane beach earlier this week due to elevated E. Coli levels.
A swimming ban was issued for Ballyloughane beach on Tuesday after prior water sampling tests showed high bacteria levels.
The council said at the time that more tests were being carried out on Tuesday and the results would be available later this week.
The swimming ban has been lifted today, as the city council has said that those tests show improved water quality.
"Galway City Council is pleased to advise that following re-testing, the quality of the bathing water at Ballyloughane beach has returned to normal."
"The most likely cause of this event was the heavy rainfall last weekend. 'Bathing Prohibited' notices have been lifted."
The EPA has said that heavy rain can cause temporarily elevated levels of bacteria due to runoff into coastal areas.
Swimmers are coming back to Ballyloughane beach for the first summer in a long time after a permanent swimming ban in place for five years was lifted last April.