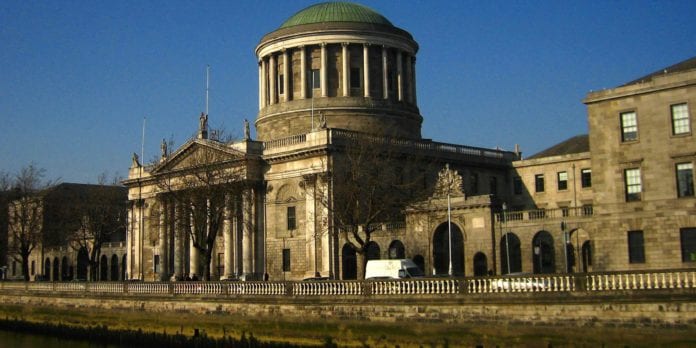 The Supreme Court has decided that Galway developer Brian Cunningham is personally liable for €10 million in legal costs awarded to First Active plc against his companies.
The Cunnigham group had sued First Active for €150 million in 2003 for alledged fraud in its dealings with the group, with the central claim being dismissed in 2008.
The High Court held that Cunningham could be held liable for legal costs for the eight companies involved in the action in 2011.
According to the Irish Times, this week Mr Justice William McKechnie delivered the Supreme Court's unanimous decision that the High Court was within its authority to do so.
Mr. Justice Frank Clarke, now the Chief Justice, ordered the Galway developer to cover the groups' costs in 2011 since he was the one who funded the lawsuit and would have been the main beneficiary if they'd won the suit.
The judge also noted in his decision that the conduct of the Cunningham group during the trail had significantly raised legal costs and their claim of fraud had been dismissed.
Allegations of fraud by Galway developer
The claim of fraud stemmed from three loans totaling €30 million given to the Cunningham group between 1999 and 2002.
The loans to the Galway developer were for three projects including a site in Salthill, and remodeling Finglas town centre.
When the Cunningham group defaulted on their loans to First Active, the bank put the group into receivership as they feared the companies debts would outstrip their assets.
Brian Cunningham countered this by claiming that if the three projects had been completed, then then group could have controlled its debts.
He accused First Active of acting as a shadow director of the Cunningham Group, weakening his power and conspiring to damage his personal interests.
The trial ran for 66 days and involved more than 100 pre-trial applications before the High Court ruled against Cunningham in 2008.
After the ruling First Active applied for the Galway developer to be made liable. The court noted in adding Cunningham to the case that his heavily insolvent companies were unlikely to be able to cover the costs themselves.
Justice Clarke also noted that when the case began in 2003 the Cunningham group owed First Active €30 million, but by the time orders were made against their companies in July 2010 that amount had double to over €60 million.