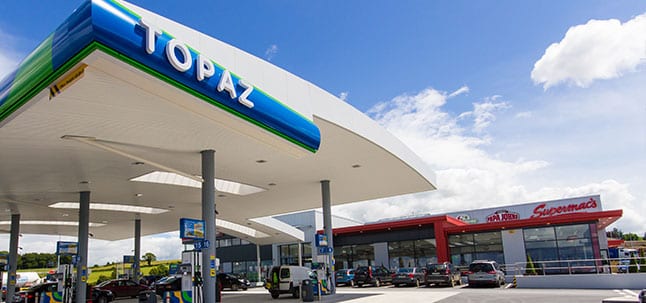 Supermac's originally agreed to pay the fees of a campaign of submissions supporting its motorway plaza, many of which have turned out to be forged.
Over 180 submissions were made to Clare County Council supporting Pat McDonagh's plans for a motorway service plaza on the M18 near Ennis.
There is a €20 fee for each submission, making the total cost of the campaign approximately €3,600.
The fast food chain had previously agreed to underwrite the cost of the submissions, saying it believed them to be a completely legitimate demonstration of public support.
The acknowledgement was made to the Irish Times after it emerged that many of the submissions were fraudulent, forging people's signatures onto letters they did not write.
Supermac's responded to the Irish Times question about whether the company or Mr McDonagh knew if any person professionally connected to the planning application was involved in delivering the submissions by saying:
"We were offered support for our application by locals. Those offering the support appear to have decided that the support would be better expressed by individual observations on file."
"Up to that point we believed that the support was by way of a petition, where people would sign a single letter of support."
"It would appear that whoever organised the petition only realised later that there was a fee payable of €20 for each observation and Supermac's was contacted and asked if the company would refund that fee."
"Believing at the time that the submissions would be fully legitimate, the company agreed to pay the local authority fee."
Supermac's has not paid any money related to submissions caught up in the forgery scandal to date.
The company has said that it was "horrified" when it learned from media reports that many of the submissions were forged, and disavowed any gesture of support conducted in that manner.
The forgery emerged when Clare County Council contacted the people named in the submissions to acknowledge receipt of their letter and fee.
Approximately 40 people contacted the council to tell them they hadn't made any such submission.
At least 14 people have since written to the council to formally withdraw the letter of support submitted on their behalf.
Plans for the motorway plaza were submitted to the county council in June, and a decision on the application is expected in September, though it's unclear if this scandal will affect that timetable.