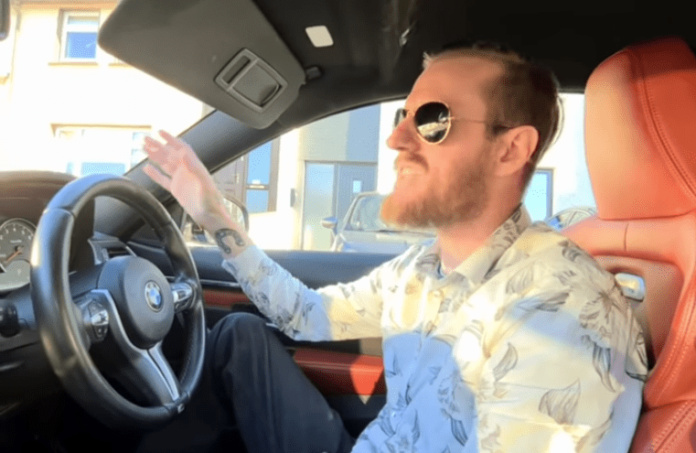 In just two weeks, Stevo Timothy will take to his bike to cycle 5km in a challenge that has caught the attention of people at home and abroad.
The Galway comedian's fundraiser has raised almost €30,000 so far for the Irish Wheelchair Association – as donations continue to flood in.
Stevo suffered a motorbike accident in 2005 which broke his neck and his back. Because of paraplegia, he says this 5km cycle will be a challenge.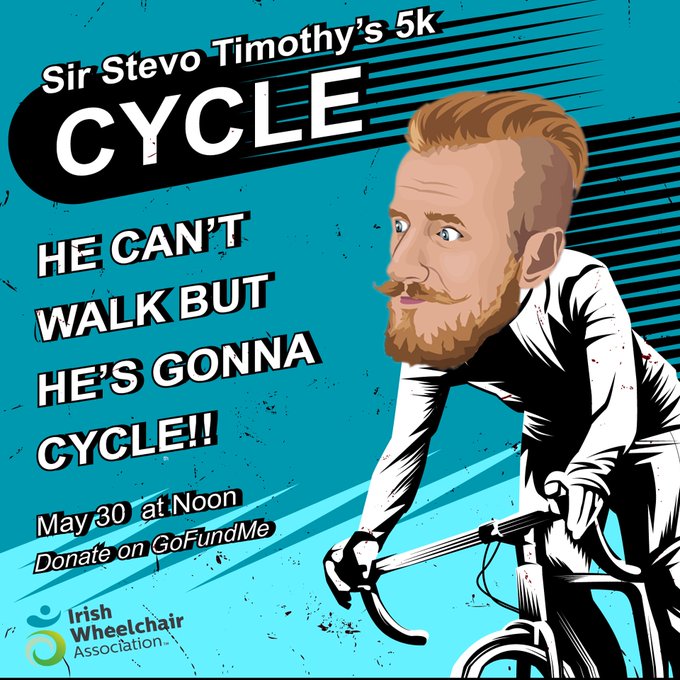 He has been documenting his training journey on social media, and has received widespread support and encouragement, including from well-known figures such as ex-football player Joey Barton and former boxer Ricky Hatton.
Thank you so much @Joey7Barton. I appreciate that so much. Let's keep this going a raise a gape of money for @IrishWheelchair Association.
Donate to our @gofundme here:https://t.co/L1Y1Ud25Zi pic.twitter.com/syOgHosR0b

— Sir Stevo Timothy (@SirStevoTimothy) April 28, 2020
Stevo has given interviews to the national and local media talking about the fundraising campaign, which originally aimed to raise €5,000.
It has now raised a total of €29,500 – and is showing no sign of slowing down.
"The Irish Wheelchair Association employees are among the many heroic frontline healthcare staff who are courageously committed to reaching the most vulnerable during this very difficult time," said Stevo, on his official fundraising page.
"Their assisted living workers are visiting people's homes, helping them to live independently and to carry out vital everyday tasks such as personal care, cooking and household chores.
"Their community outreach team is providing social support for people who may be alone or isolated during social distancing measures.
"They are delivering care packages to those, who need it most, setting up Skype accounts to connect people with their families, hosting virtual tea parties and online dance classes and taking the time to make sure people feel less alone.
"Their small acts of kindness like daily phonecalls, friendly visits and even singing songs from across the street, make all the difference to their service users who are very isolated during COVID-19."
This man makes me proud to be Irish, please consider donating if you can it's for a great cause keep up the amazing work Stevo! https://t.co/c8rw8ntAz3

— Gavinhausen RULES ASS (@GavinMoloney4) May 15, 2020