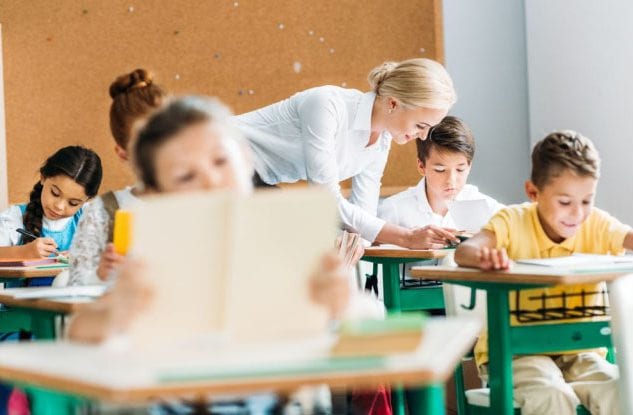 Special Needs Assistants will be temporarily assigned to other parts of the public sector to free up medical staff for frontline roles during the coronavirus crisis.
Minister for Education Joe McHugh announced yesterday that 16,000 Special Needs Assistants have been put on standby to be redeployed as part of the government's response to Covid-19.
The "initial priority area" which has been identified for them to alleviate pressure is in community services for children with a disability in public, private, and healthcare settings.
Many of these roles will enable nurses and other medical staff to transfer to frontline roles in the crisis.
SNAs may also be asked to provide remote supports to families of children they're familiar with, including scheduled calls with advice on setting a routine, home schooling, or behavioural management.
All schools in the country are currently closed, and have been since the first wave of measures announced to combat the spread of Covid-19.
Minister McHugh said that staff across the education sector deserve "huge thanks" for the effort they are putting in to continue children's education despite the restrictions of the pandemic.
"It is a very challenging time for everyone. Your work at this time will never be forgotten by the people you support."
The current priority in the education and training sector is ensuring that young people keep learning despite the circumstances, but some workers can put their skills to further use.
Referring specifically to SNAs, the Minister they have "much needed skills and experience" which can be deployed in other services.
The Minister added that while all SNAs will be eligible for a temporary assignment, it's not expected that there will be an opportunity for everyone.
All public servants who are not being medically advised to self-isolate are up for temporary reassignment as needed in this crisis.
In the education sector that excludes staff who are needed for educational or research services.
The move is part of a wider temporary assignment scheme which is opening for public sector employees to free up frontline workers for essential services.
"I know this is a new departure for many people but opening up a temporary assignment scheme is about giving some workers the opportunity to be on standby to help others in great need," Minister Joe McHugh said.