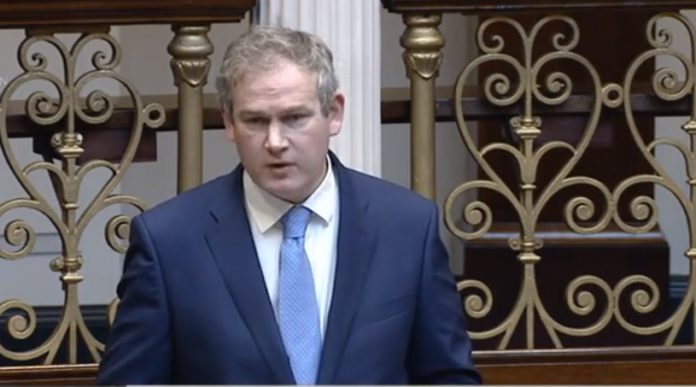 Sinn Féin's 'mismanagement' of their finances requires clear explanations from their party leaders, local senator Sean Kyne has said.
The Galway senator said there have been a series of 'troubling and worrying' revelations recently regarding Sinn Féin's party accounts and statutory declarations.
He said it is vital that all political parties follow the rules relating to election spending, relating to donations – and especially the rules regarding the recording of proper and accurate accounts.
"Deputy Pearse Doherty told RTÉ's Prime Time on Tuesday night they are not being investigated by SIPO," said the Fine Gael senator.
"Today's Irish Times makes clear SIPO are examining Sinn Féin's contradictions and anomalies in the party accounts and its electoral spending declarations. It has been repeatedly discussed at several meetings of the Commission."
Kyne said that again, Sinn Féin was trying to 'mislead the public' only for the truth to emerge less than two days later.
"We need to hear clear explanations and statements from Deputies McDonald and Doherty on this ongoing saga concerning their party's finances."
The senator also noted that Sinn Féin received over €1.5 million euro of taxpayers' money in 2021.
"The public has a right to know that this funding is spent within the rules and that it is properly and accurately accounted for," he said.